100 Year Old Restored Farmhouse
Every home has a story. We call this "Magnolia in Coupland" a once in a lifetime opportunity to own a turn of the century renovated Historic Texas Farmhouse on 5 acres!
Lovingly restored with a craftsman eye, this homestead is a phenomenal wooded oasis complemented by garden paths, an updated shed and peaceful creek. In addition to the home, a 1,100 square foot carriage house has been added with a guest apartment, workshop and 3 car garage.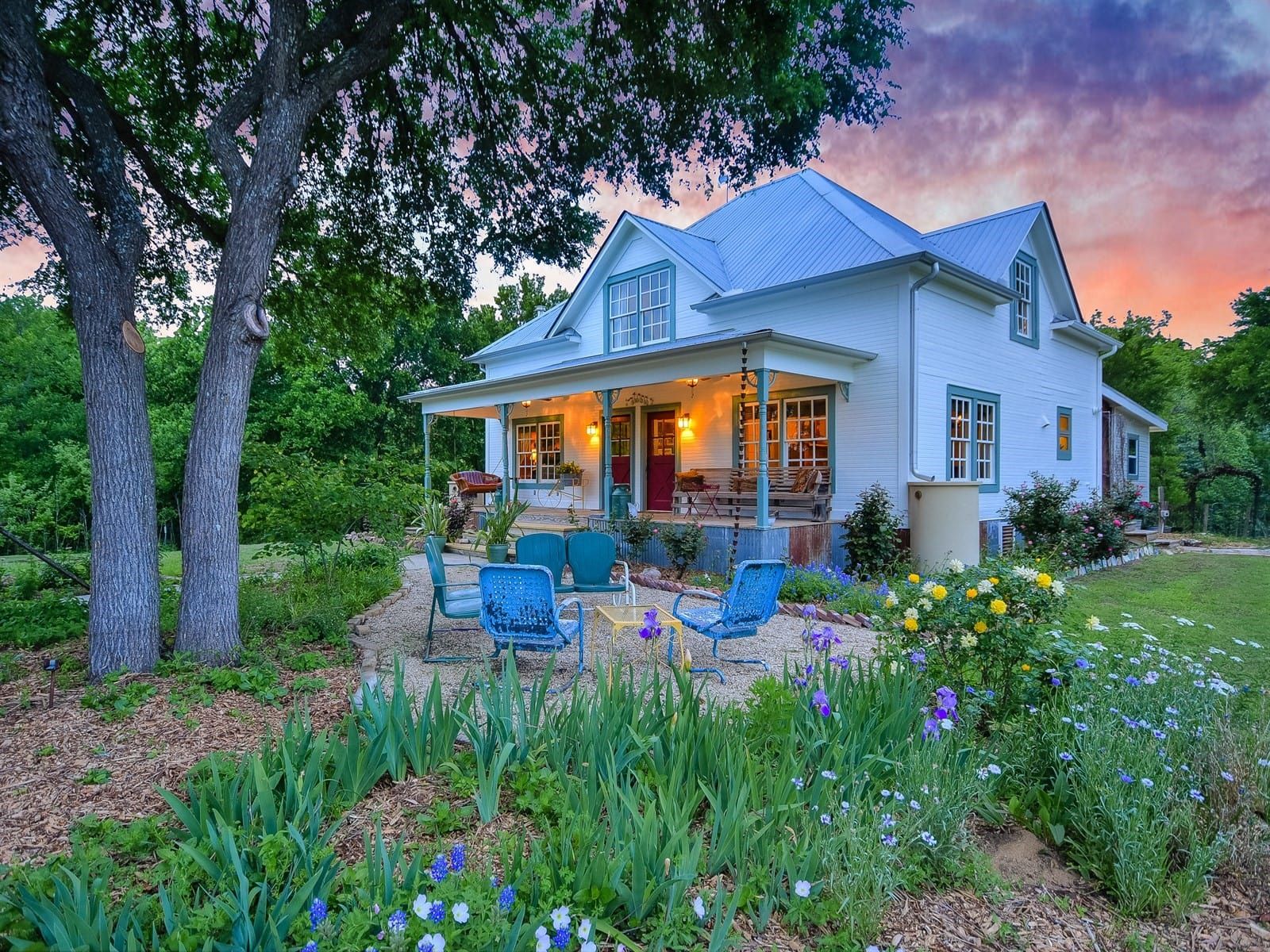 Every home has history. This one dates back 100+ years. Having only sheltered three families in it's time, it was originally built by Czech immigrants and was sold in the mid century to a family of Beyersville, Texas. In 2009 the home was moved from it's original location down the road 8 miles (12 hours) to Structure, Texas.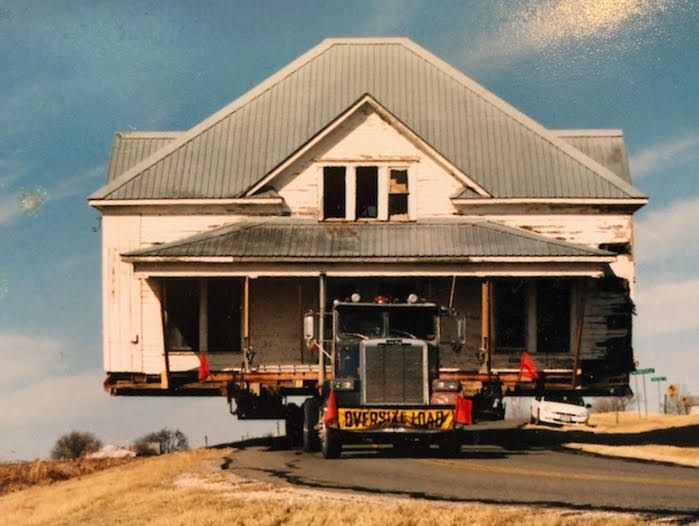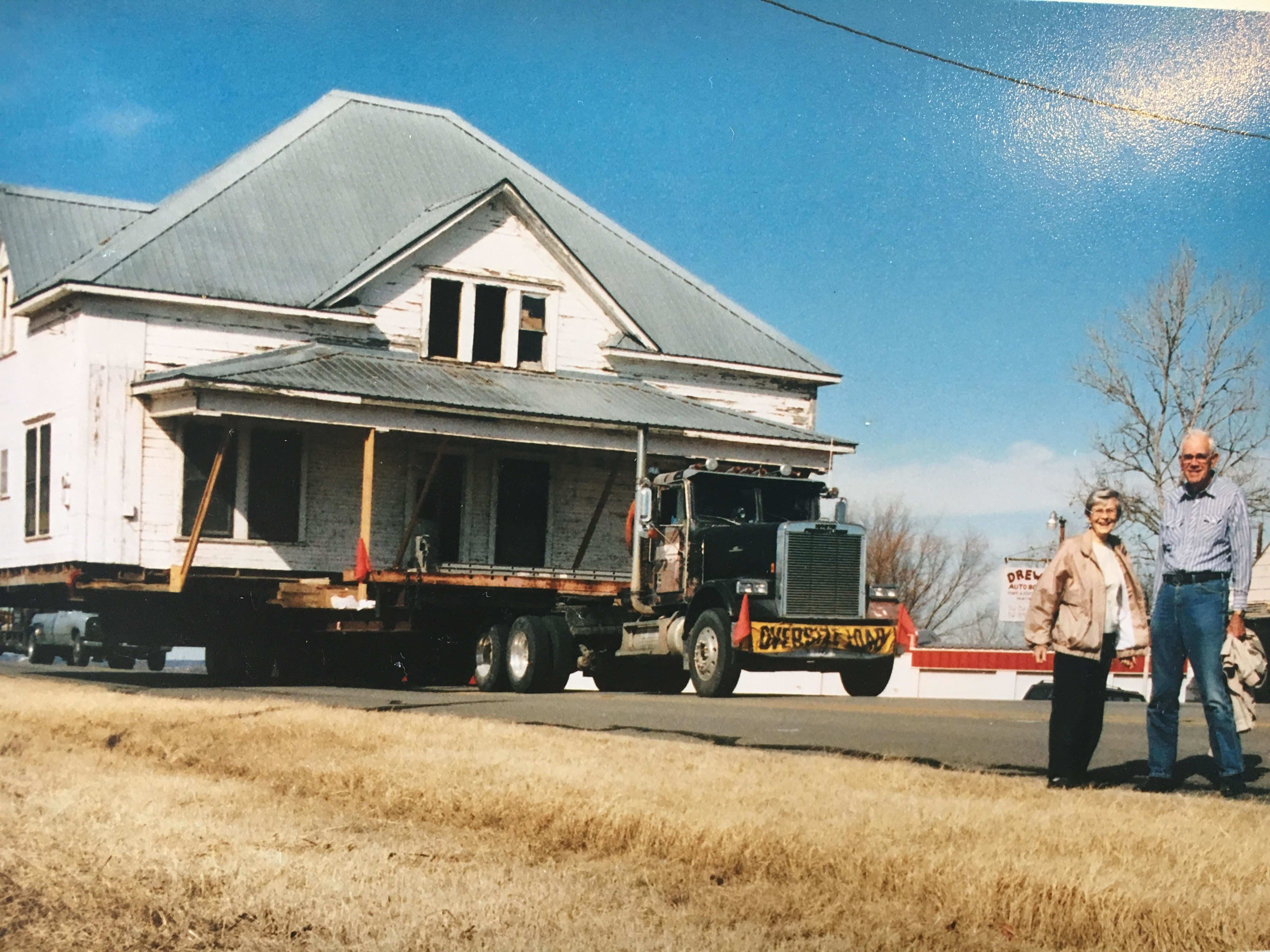 The home was relocated and restored using salvaged beams and wood from a barn located on the original property. Kitchen cabinets emerged from barn panels, tin covered the ceiling of the laundry room, wood walls of ship-lap were re-exposed after peeling back paneling and layers of wallpaper. Original pine floors revealed themselves under layers of carpeting and plywood.
With the exception of one lone light bulb, the upstairs never had working electricity until the renovation started. A new septic was added as well as foundation, windows, a garage structure and a barn with a studio apartment.
It is a house of seasons with a cast iron stove in the living room and a large screened in porch, nature evolves around with woods, fields, and a wet weather creek.
A collection of thoughtful details, warm materials, and the celebration of a traditional Texas farmhouse, this home embraces past time nostalgia.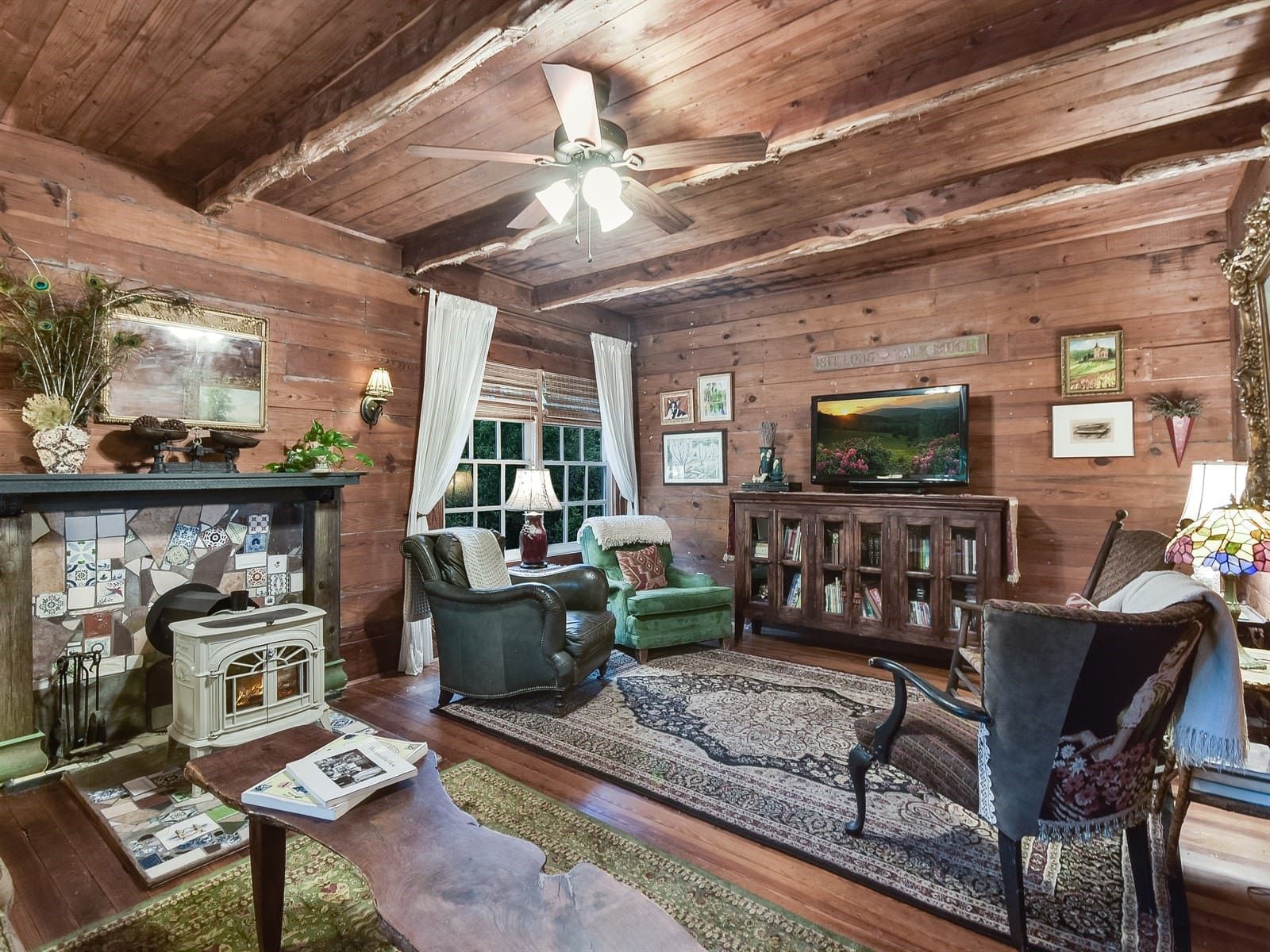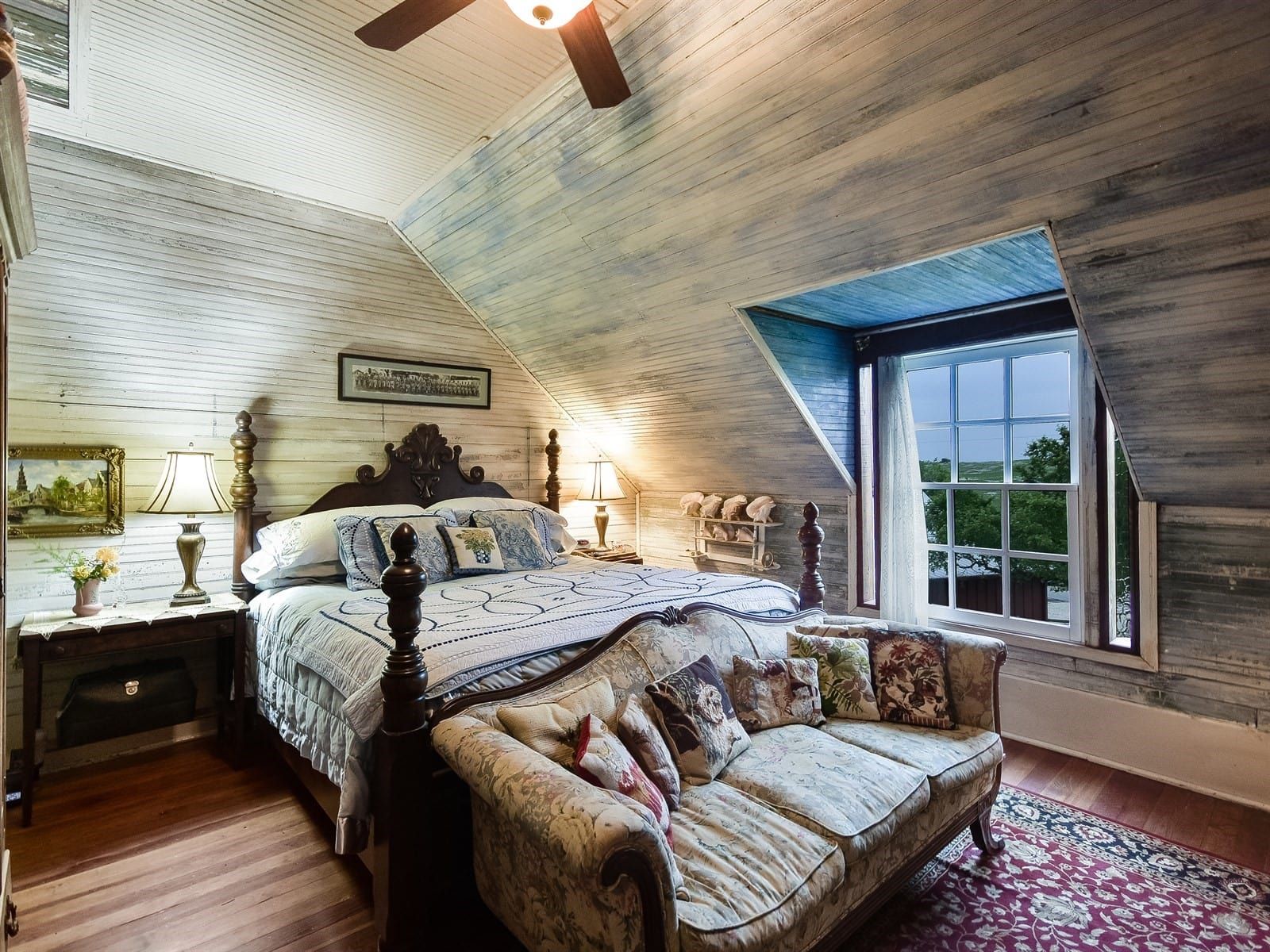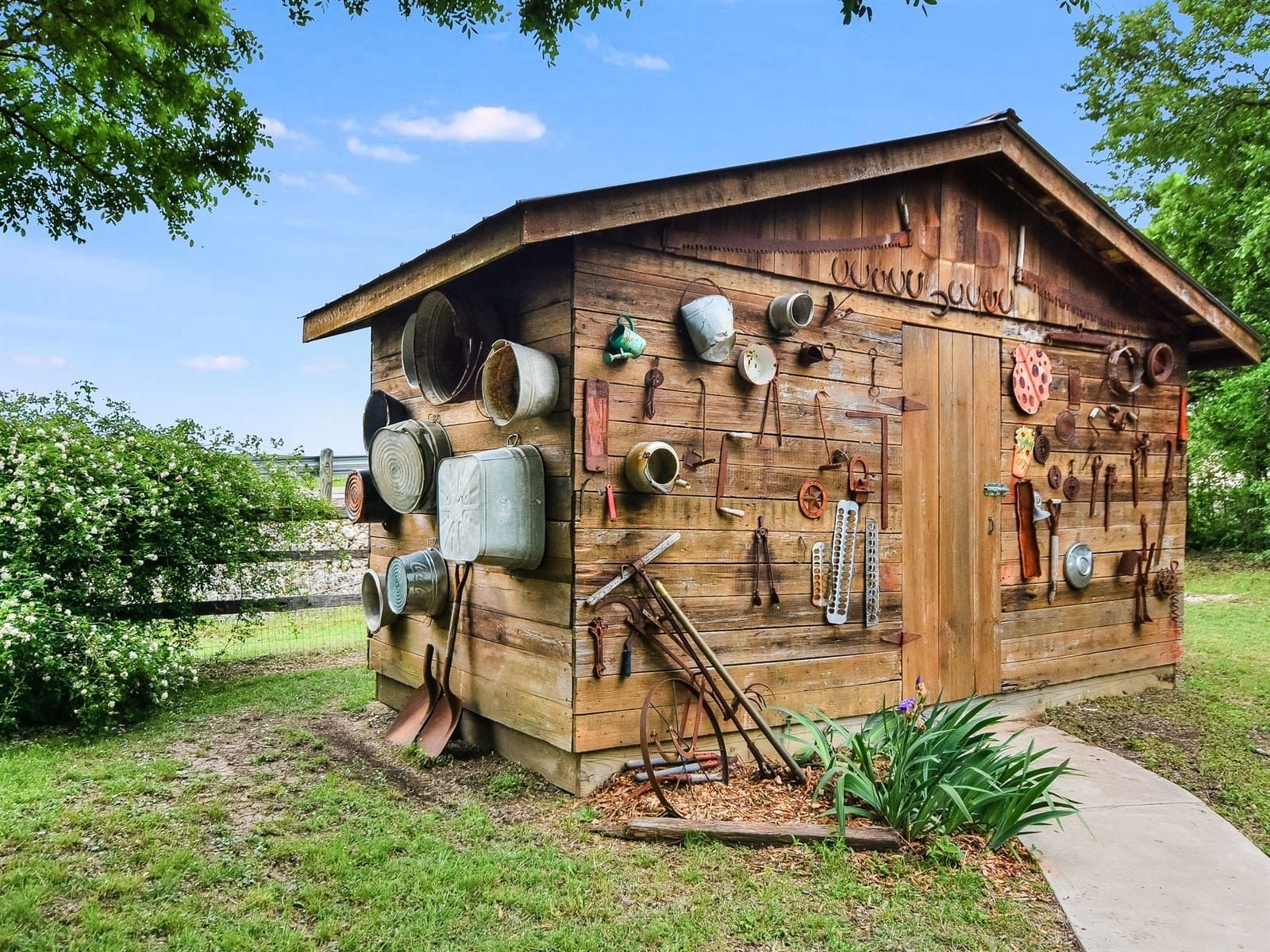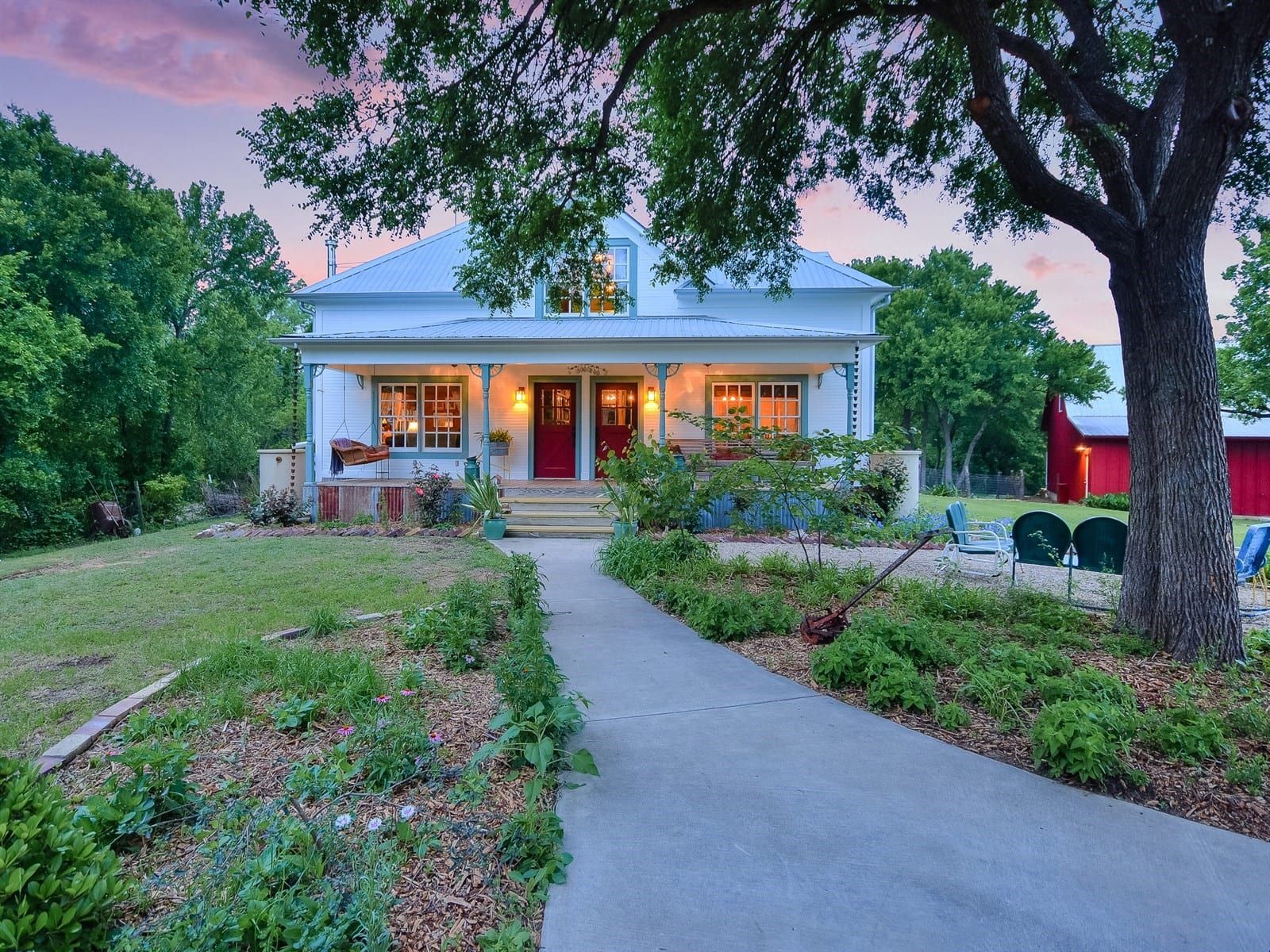 Endless opportunities for a bed-n-breakfast, vacation escape, weddings, artist haven, or your own personal retreat.

For a virtual tour, more photos, price and location click here!