Roadtrip! 🚐 Your Guide to a Perfect Texas Getaway
Terlingua
West Texas Ghost Town
Distance: 7 1/2 hours - Let's Go!
Free yourself from the franchises and head to west Texas to the tiny town of Terlingua.
Established as a mining town over 100 years ago, tourists come here to indulge in big open skies and star gaze in BIG BEND NATIONAL PARK 🌌🌌

Panorama of the Milky Way at Big Bend National park (Credit: Shutterstock)
Check out the Starlight Theatre and stay a night in the guest house in Ghost Town. Explore local gift shops, art galleries, and if you happen to be out this way the first week of November, come hungry for one of the largest chili cook off's in Texas!
San Antonio
Remember the Alamo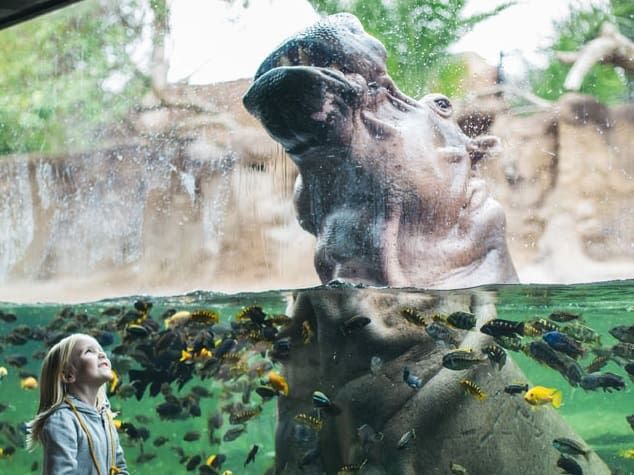 Photo courtesy of Texs Tours
Distance: 1 hour 30 mins - Let's Go!
A city full of history, San Antonio is rooted in nostalgia. Tour the Historical Parks, the Alamo, or go for a casual stroll on the Riverwalk.
Have lunch at La Fogata and walk off the tacos at the tranquil Japanese Tea Garden or the San Antonio Botanical Garden that offers a full service bar, restaurant, and family adventure garden.
And don't forget the San Antonio Zoo 🐒 🦁 🐫 🦋
Dripping Springs
Hill Country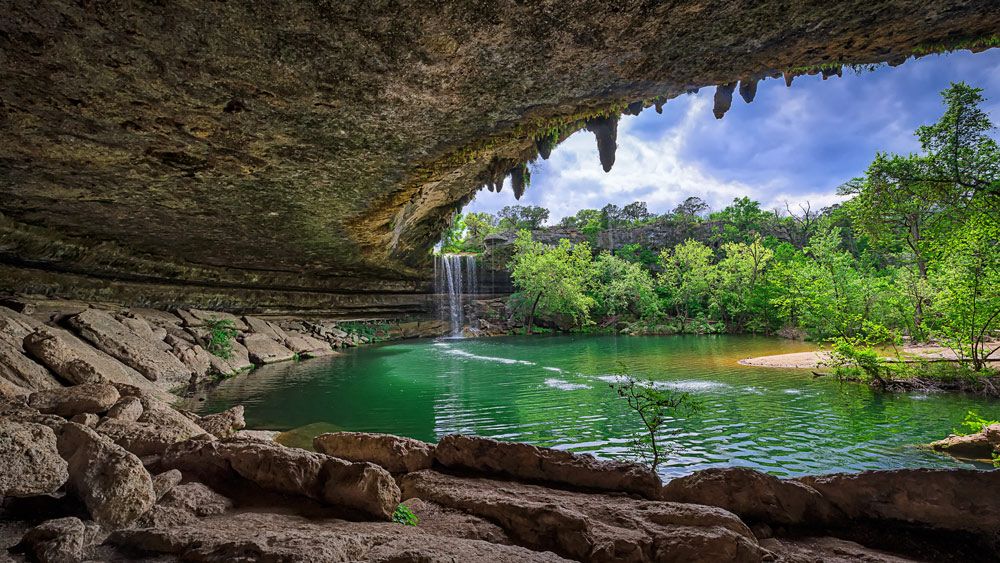 Photo courtesy of TravisCountyTx.gov
Distance: 40 mins - Let's Go!
A quaint, charming town known as the Official Wedding Capital of Texas, with scenic sunsets, abundant wildlife, natural springs, and rolling hills it's no surprise folks flock to this little community just outside of Austin.
Start your day off by rolling in to Tyme & Dough for a delicious breakfast (FYI they're closed Sundays), then tour local distilleries and breweries such as Dripping Springs Vodka, Treaty Oak, Jester King, Twisted X Brewing Company, Deep Eddy Vodka and Crystal Creek Distillery.
End the day by making a splash 👙 at one of Texas most beautiful swimming holes, Hamilton Pool. Be sure to make your reservation a head of time.


Marfa
Meca for Artists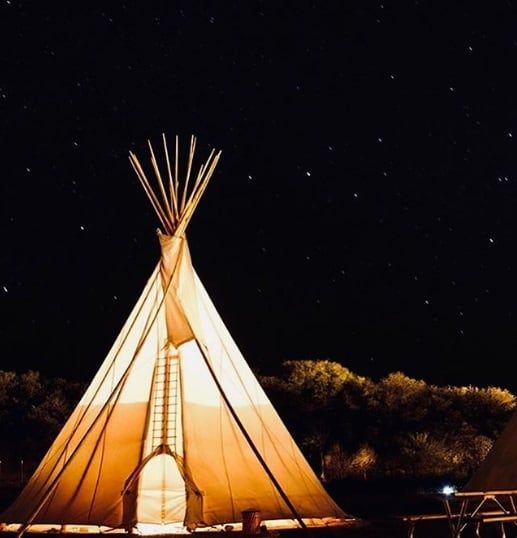 Marfa Lights / Instagram Photo by @karinacodex
Distance: 6 1/2 hours - Let's Go!
Tucked away in the Chihuahuan Desert, the highest desert in West Texas, Marfa is a hub for creative kindred spirits, art exhibits, and the Marfa Lights.
Known for it's minimalism and contemporary art, don't skip these museums 👉 John Chamberlain / Chinati Foundation, Ballroom Marfa, and other historical landmarks like the Palace Theater and Marfa and Presidio County Museum.
Wash down the west Texas dust and saddle up at the Lost Horse Saloon for some good eats, drinks and live music.
Lockhart
BBQ Capitol of Texas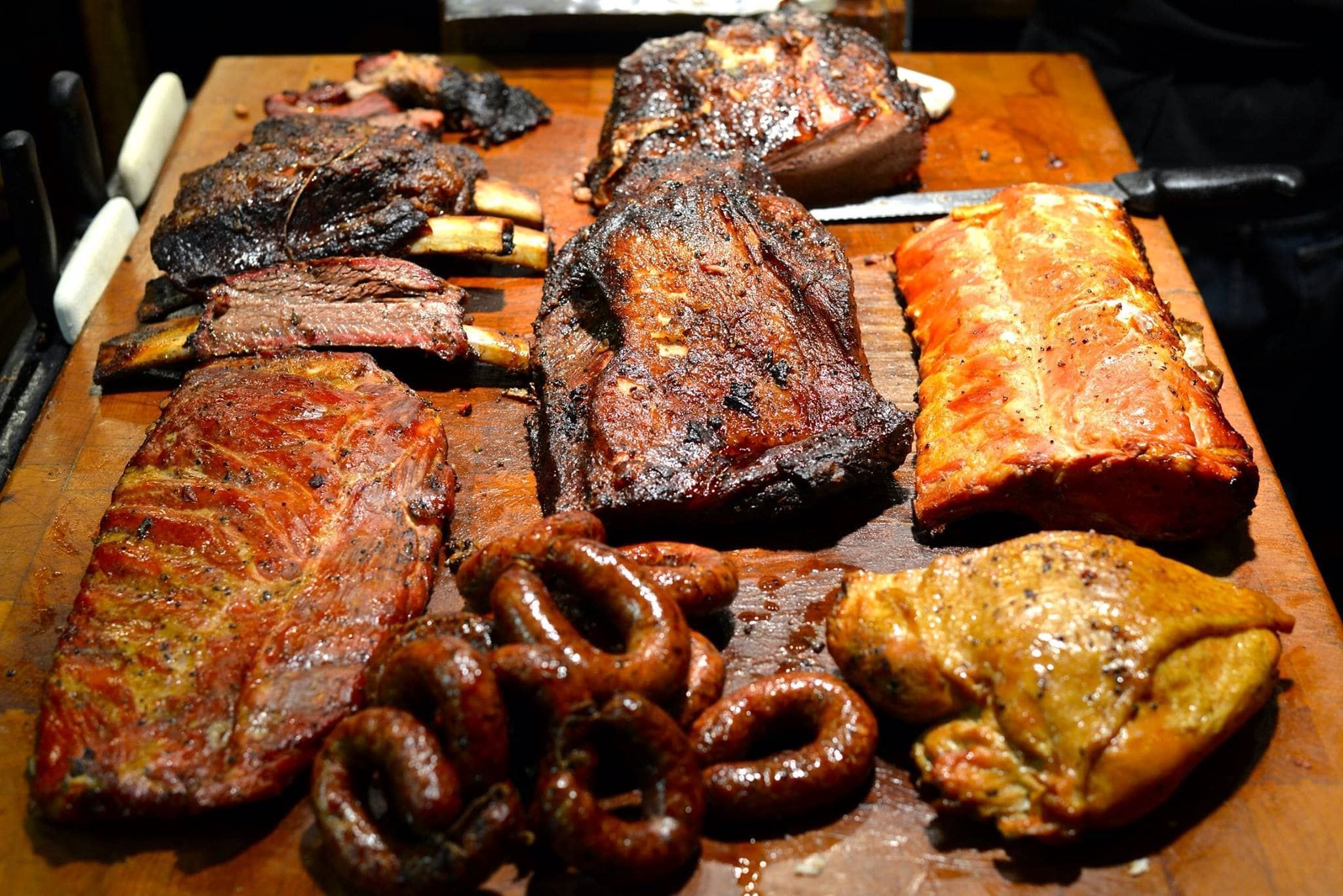 Black's BBQ Facebook page
Distance: 35 minutes - Let's Go!
The Lone Star States Barbecue capitol has come a long way! This little Texas town used to be rough cowboy community that housed confederate soldiers and is still home to the oldest operating Texas library, built in 1899.
Now, down to business. BBQ!! There are only 4 operating joints so make a stop at each for a taste 🤤🤤🤤🤤
Black's BBQ, CHISHOLM TRAIL BBQ, Kreuz Market, & Smitty's Market
But there's more than just BBQ!!
Other stops to make: Caracra Brewing Company, one lone coffee shop ---> Chaparral Coffee and for Vintage Western wear check out, Rollfast Ranchwear and Texas Hatters, a four generation true Texas hattery for custom hats.
You may have seen their lids in the movies and on the heads of some pretty big stars 🤩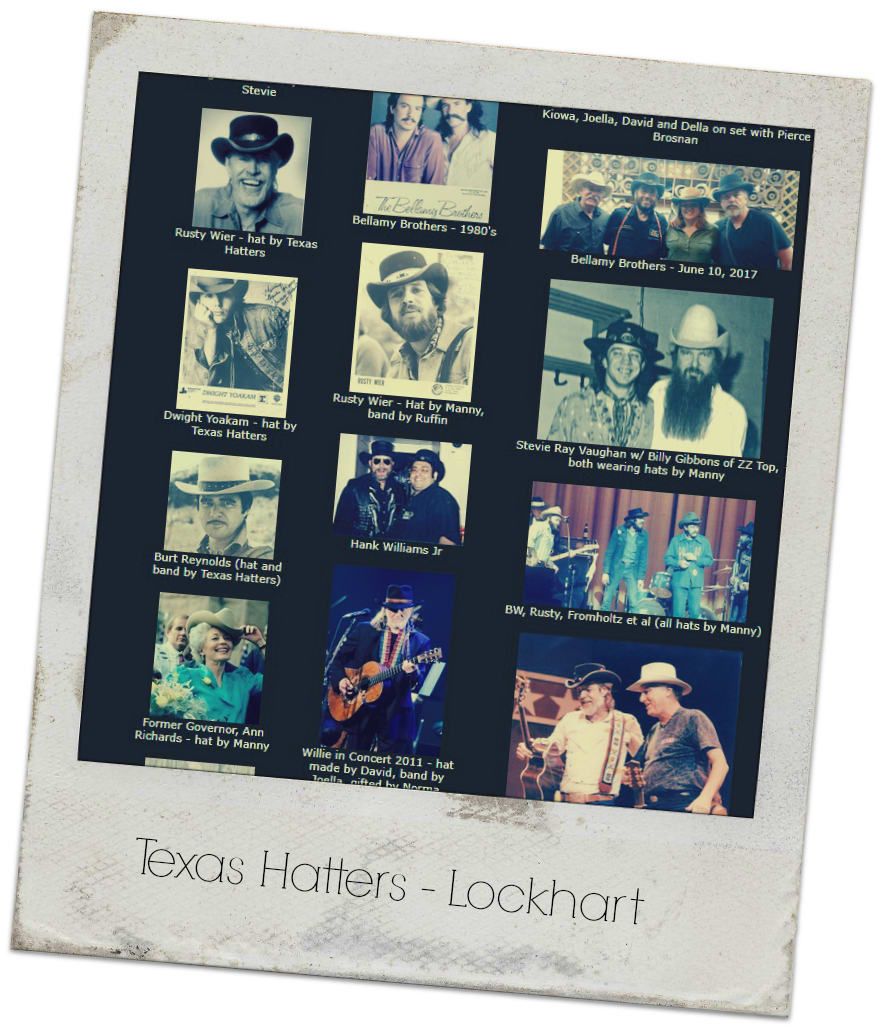 Not enough time to explore Lockhart?
Book a night at Ellison House, an 1800's vintage farmhouse. Incredibly charming for a weekend getaway!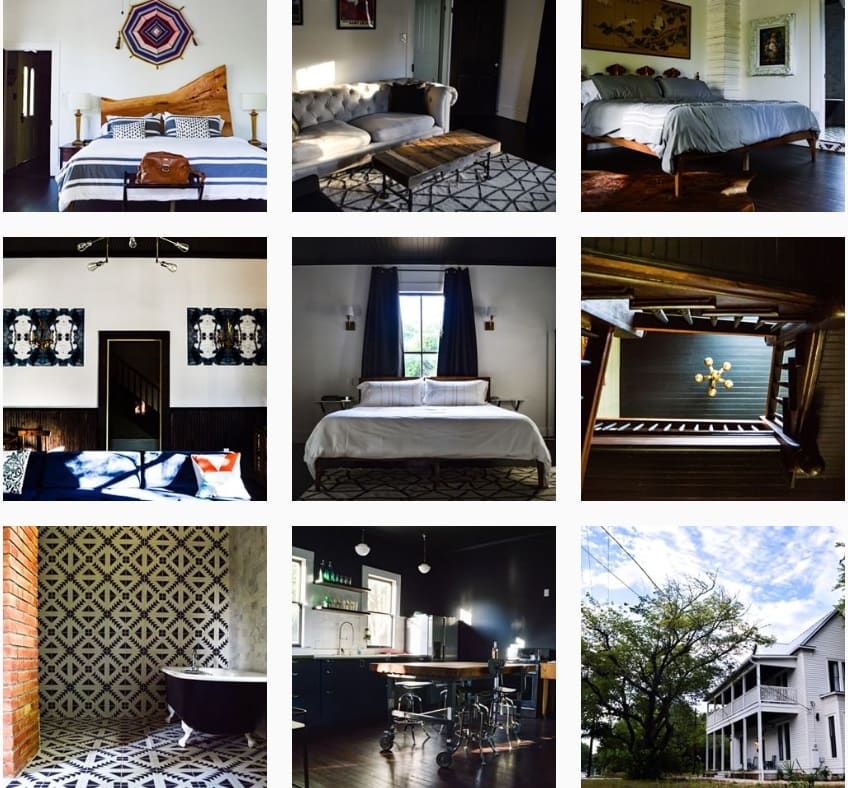 Bastrop
Quaint & Charming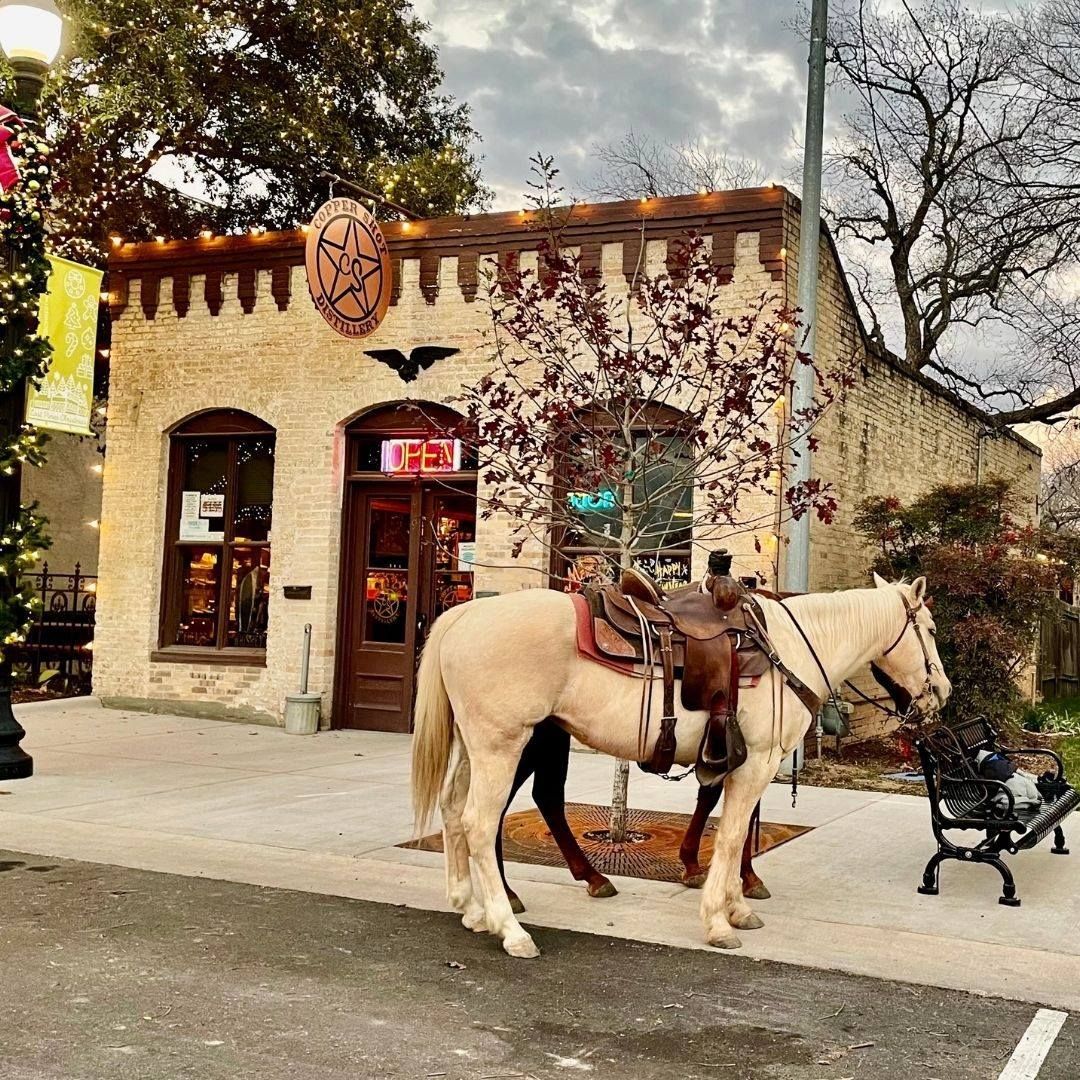 Photo courtesy: neighborstx.com
Distance: 40 Mins - Lets Go!
Bastrop is the most historic small town in Texas! Spend the day taking in their charming historic downtown area. Visit Bastrop boutiques, art galleries, coffee shops, and admire the 19th century architecture.
At night you can find live music buzzing through the town. Songwriters serenading along the Colorado River at places like Neighbor's Kitchen & Yard.
Staying for a few nights? Check in at the Lost Pines Resort & Spa, 405 acres nestled in the Hill Country. Spend your days horseback riding or kayaking down the Colorado River. The hotel offers complimentary bike rentals to explore the area or stay on site to enjoy hotel activities like archery and fishing.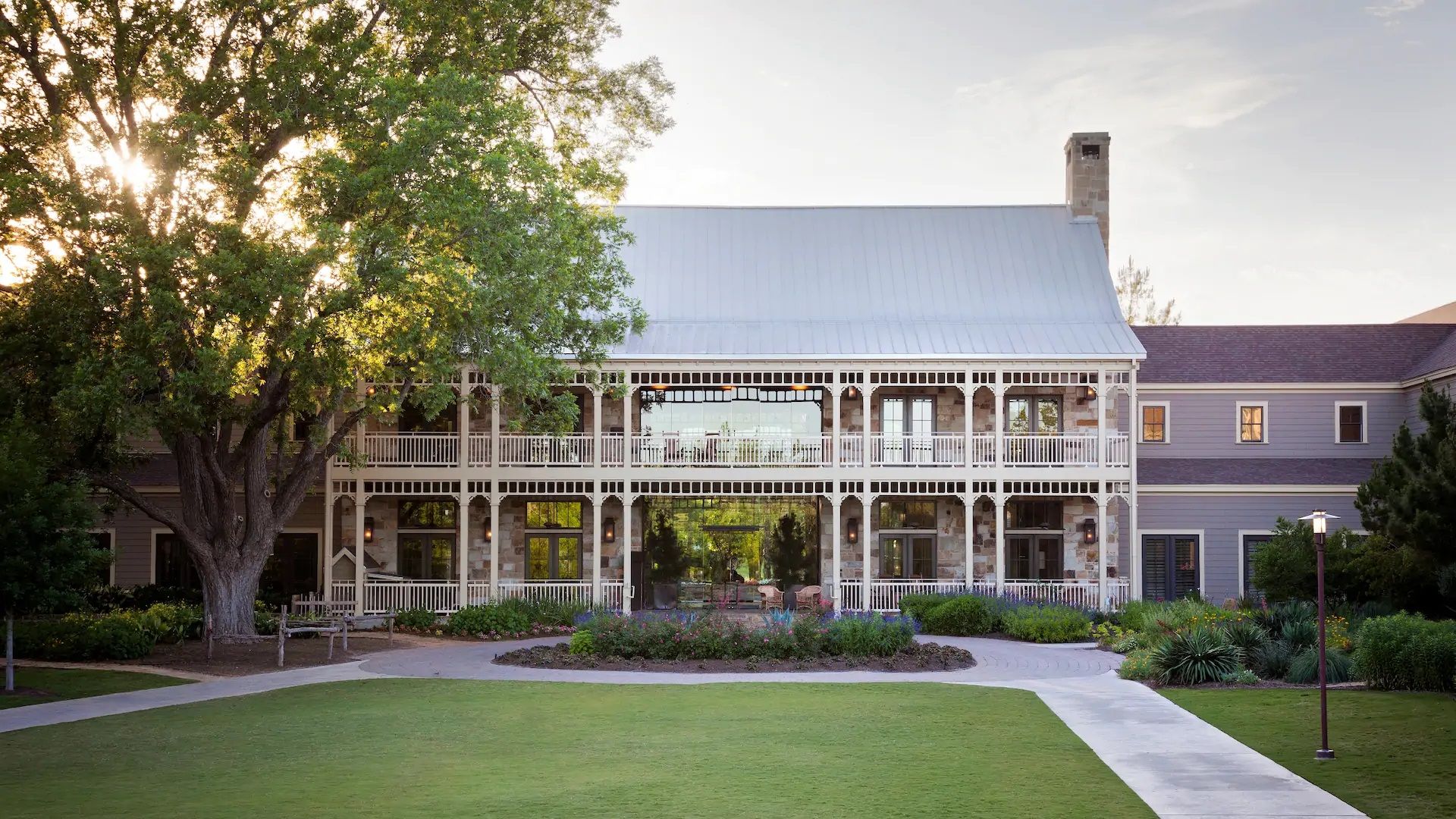 Photo courtesy: Hyatt.com