Hmart Opens in North Austin
The beloved Asian grocery chain, Hmart made their debut last week with a record breaking grand opening.
If you've never been to HMart give yourself a couple of hours to explore the grocery side where you can buy frozen and packaged food, as well as prepared dishes, seafood, meat and fresh produce. Don't miss out on the FREE savory samples they're offering during their first weeks.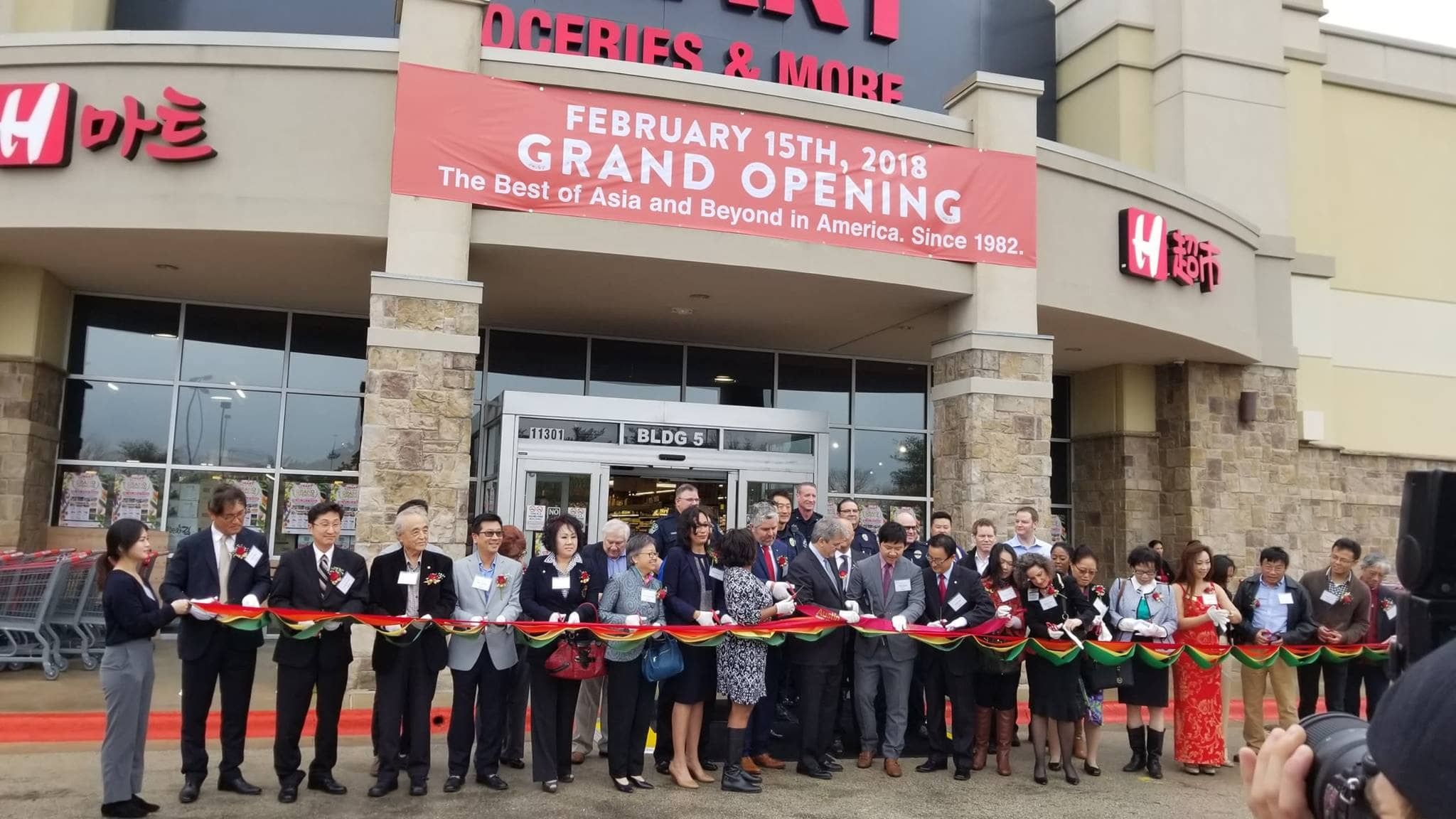 Photo courtesy of Vietnamese American Community of Austin, Texas Facebook
In addition to the grocery side there's the Market Eatery with food vendors, a no tip bar and live music ALL DAY by some of Austin's finest musicians.
Check out their food and drink options,
Katsu: Cutlets, omelets and pasta
Lai Lai: Chinese food
Let Them Talk: a no-tip bar with 99 cent beers + live music
MIX: Korean snack food
Momo Sushi: Japanese sushi
Snow Monster: Shaved ice, boba tea and waffles
Sogongdong Tofu House: Korean tofu soup and comfort food (Kwon says the tofu soup is very popular, as is the hot stone bibimbap)
Sunday BBQ: Korean Barbecue (Kwon recommends the kalbi short ribs)
Sunday Bird: Korean Fried Chicken
Tous Les Jours: Korean bakery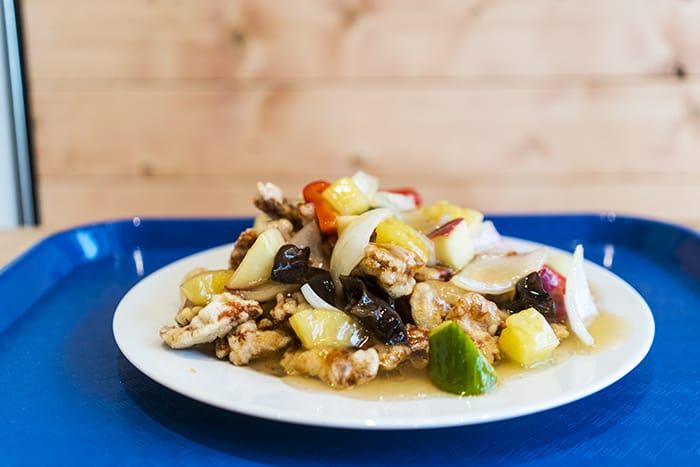 Photo by: A Taste of Koko - full lowdown on the Market Eatery section here
And Non-Food Vendors as well,
The Face Shop: Korean cosmetics
Cheong Kwan Jang: Korean red ginseng shop
Tori Gift: Gift shop
Jessica Hair: Salon
JDX: Blinds and curtains
HMart is Located at 11301 Lakeline Blvd. #150, just off of US 183.
*HMart is hiring too! Email resumes to [email protected]