Mardi Gras, the French term for Fat Tuesday is celebrated world wide in colorful beads and carnival events. Here where to celebrate this year!
Whisler's Annual Crawfish Boil
Indulge in New Orleans style cocktails, king cake, party favors and a brass band to boot! Festivities begin at 4 pm.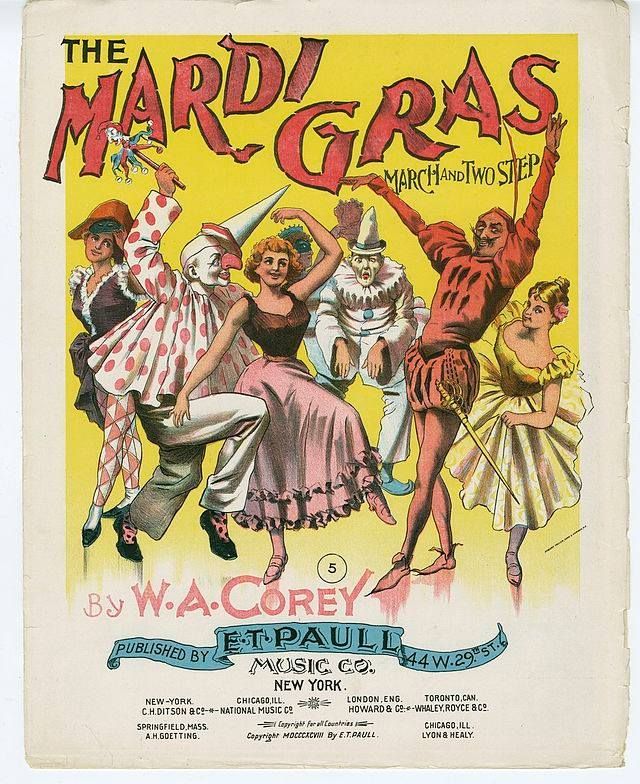 1816 E. 6th Ausitn, TX | Photo courtesy of Whisler's Facebook. LIKE them here
Evangeline Cafe
Enjoy authentic Cajun style food and hear some of Austin's finest musicians. Live music starts at 6:30, get there early to grab a seat and eat before the kitchen closes. Try the Crawfish Etoufee, it is our personal favorite.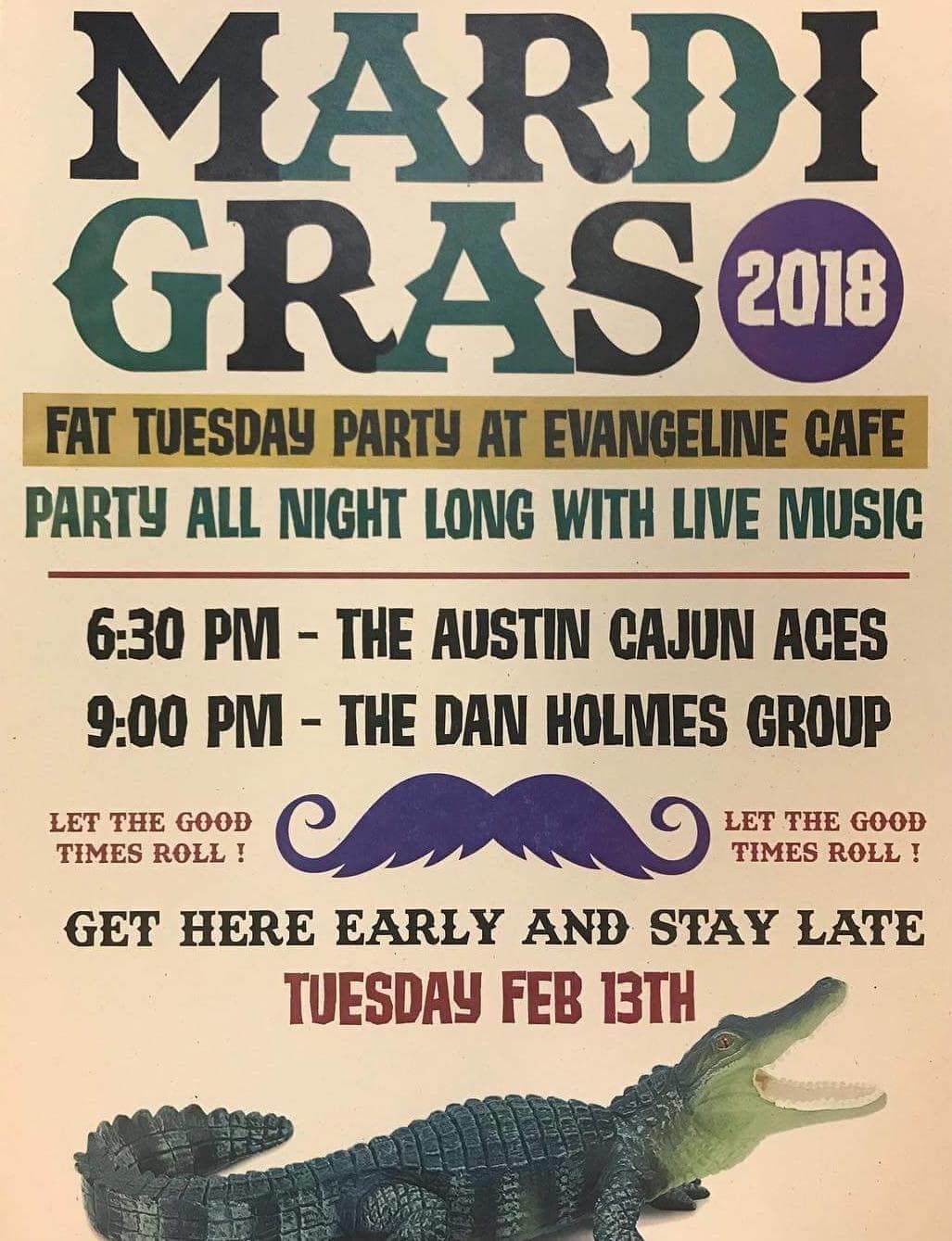 8106 Brodie Ln. Austin, TX 78745 | (512) 282-2586
Cypress Grill's Mardi Gras Bash
Let the revelry begin! This Louisiana style restaurant will serve up boiled crawfish all day, drinks specials on Hurricanes and Abita Beer. FREE face painting, beads galore, and Live Zydeco Music starts at 6:30 pm.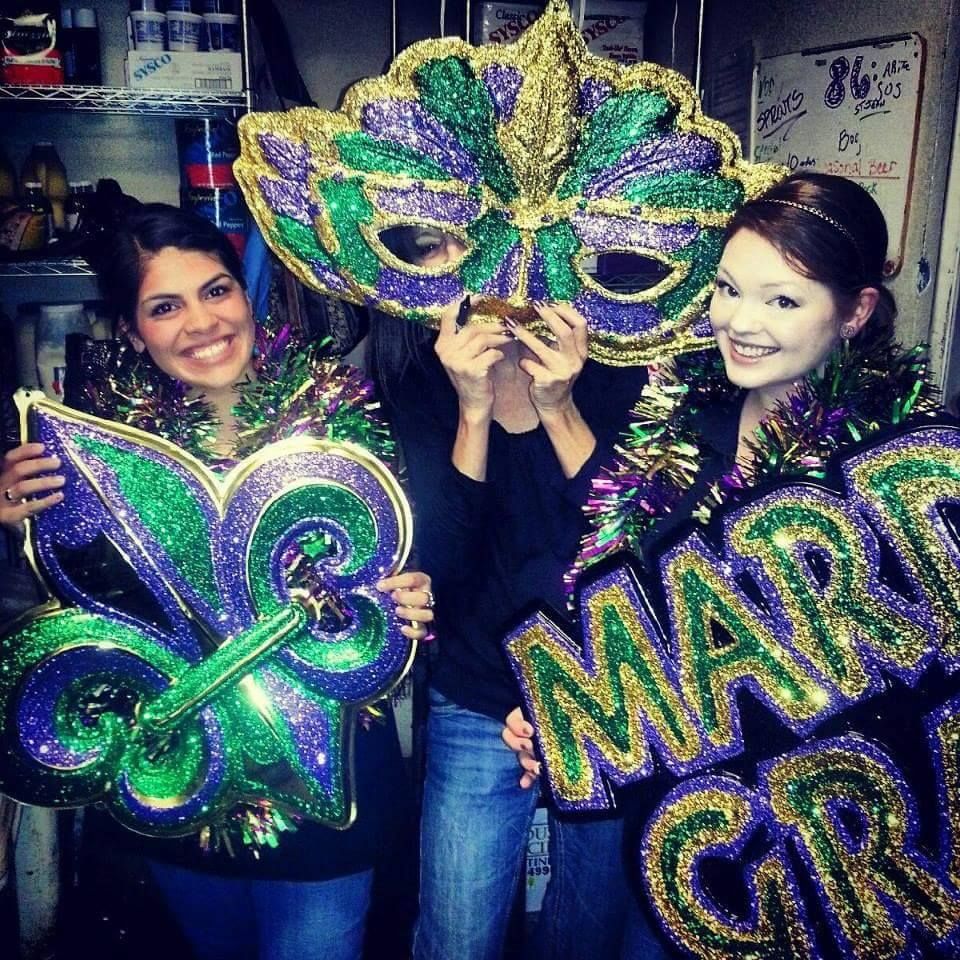 4404 W William Cannon Dr, Austin, Texas | (512) 358-7474
Stay Gold
Celebrate in true NOLA style with $5 Flor de Cana Hurricanes, $3 Abits Drafts, and DJ Schro will spin Nawleans finest funk, 10pm-1am. Side note the food truck, Toaster at Stay Gold is out of this world good, it's not Cajun or Creole but it is fried chicken mac-n-cheese. Give it a taste!
1910 E. Cesar Chavez St. Austin, TX | Follow them on Instagram @StayGoldAustin
DRINK. SING. GIVE - Beer & Hymns at Dozen Street
The Spiritual Transformation Project will host a spiritual sing along with friends and raise money for charity this Tuesday! Proceeds will benefit Urban Roots Farm & New Story Festival. There is a suggested donation of $10. Get your belly full before hand next door at The Original New Orleans Po-Boy and Gumbo shop.
1808 E. 12th St. Austin, TX 78702 | Click here for tickets
"Laissez les bons temps rouler!"