September Spotlight: Austin's Housing Landscape Tilts in Favor of Buyers
addressing housing affordability and availability
The Austin-Round Rock Metropolitan Statistical Area (MSA) displayed noteworthy shifts in its housing market dynamics this past month, with nuanced trends that require a discerning eye to interpret. Let's dive into a comprehensive breakdown of August 2023's performance indicators.
Key Takeaways:
Closed home sales in the Austin-Round Rock area went up by 1.4% compared to last year, reaching 2,939 homes sold. This is the first time we've seen an increase since February 2022.

Sales grew by 8.8% from the previous month. This is a good sign because it shows that people are feeling confident about buying homes.

Homes available for purchase (or inventory) went up a bit, giving us 3.8 months' worth of homes to sell.

The MSA experienced a 1.4% year-over-year growth in closed sales, registering 2,939 transactions. This metric marks a significant departure from a previously stagnant trend, as it's the inaugural increase since February 2022.

An impressive 8.8% month-over-month escalation in closed sales indicates a buoyant resurgence of buyer confidence in the area.

The housing inventory underwent a pivotal expansion, recording a year-over-year increment of 1.0 month, culminating in 3.8 months of inventory.
buyers have more choices
Ashley Jackson, the 2023 president of the Austin Board of REALTORS® (ABoR), mentioned that with more houses available, buyers now have more choices. This is especially true for people buying homes for the first time.
Key Takeaways:
The total amount spent on buying homes decreased by 6% to about $1.7 billion.

Homes stayed on the market for an average of 60 days before selling, which is longer than last year.

The average (or median) home price dropped a little to $460,000.

We saw a small increase in new homes listed for sale, with a total of 4,084 homes. Active homes increased to 9,955, and pending homes went up to 2,686.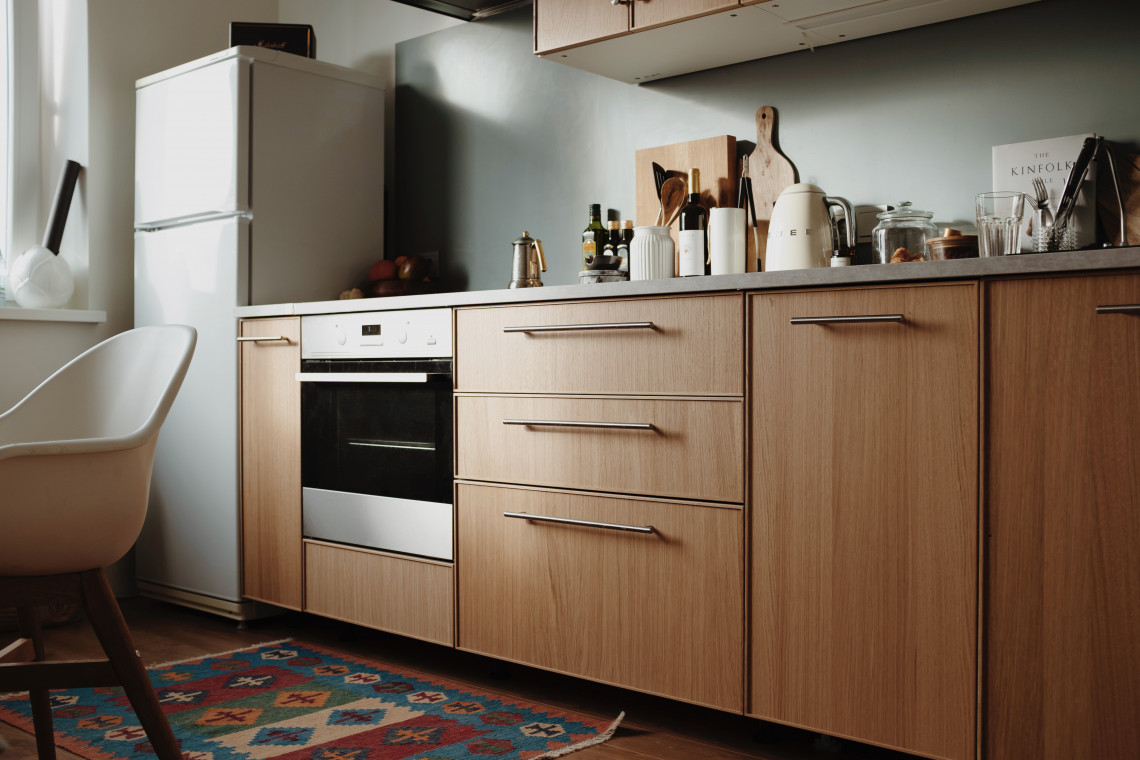 need for more
Dr. Clare Losey, renowned in the housing sector, emphasized that despite the positive shifts in the market, there's a pressing need for an increase in housing inventory, particularly in the affordable range. Austin faces inherent barriers in facilitating new constructions, adding complexity to the situation. Furthermore, with the looming potential hike in mortgage rates, sellers may exhibit hesitancy in entering the market.
Dr. Losey underscores the importance of being astutely informed about the market's dynamics, particularly in light of imminent interest rate alterations. This could potentially curtail the purchasing power of prospective buyers.
Housing stats
Austin-Round Rock Metropolitian Area
Your local realtor is your best advocate.
Ashley Jackson advocates for prospective buyers and sellers to consult a realtor, emphasizing their expertise as invaluable in navigating the current market landscape.

$460K
Median Sales Price

3.8
Months of Supply

60
AVG Days on Market

$274
Average Price/SF
Housing Stats for Surrounding

Counties
Travis county
1,355 homes sold.
Median home price is $534,500.
New listings: 1,921; Active listings: 4,772; Pending sales: 1,205.
About 4.1 months' worth of homes available.
Bastrop county
154 homes sold.
Median home price is $339,990.
New listings: 244; Active listings: 586; Pending sales: 146.
About 4.8 months' worth of homes available.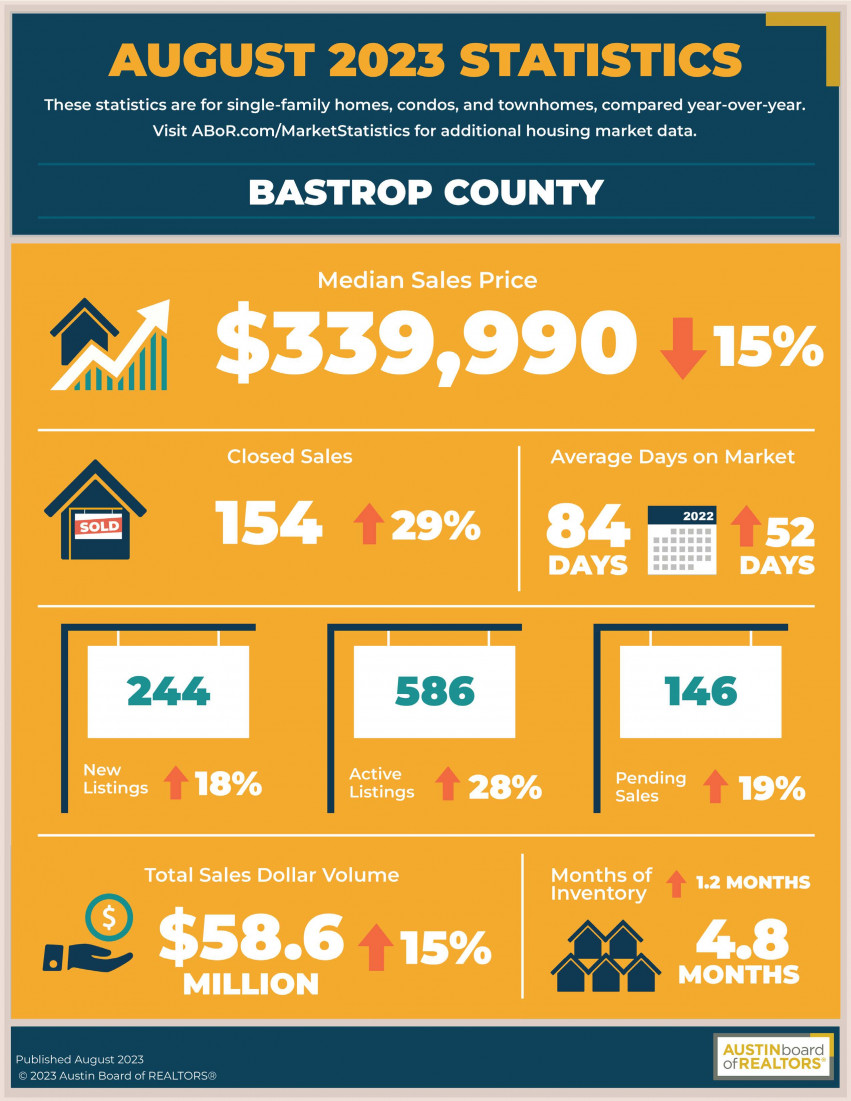 Hays county
417 homes sold.
Median home price is $394,990.
New listings: 586; Active listings: 1,550; Pending sales: 384.
About 4.2 months' worth of homes available.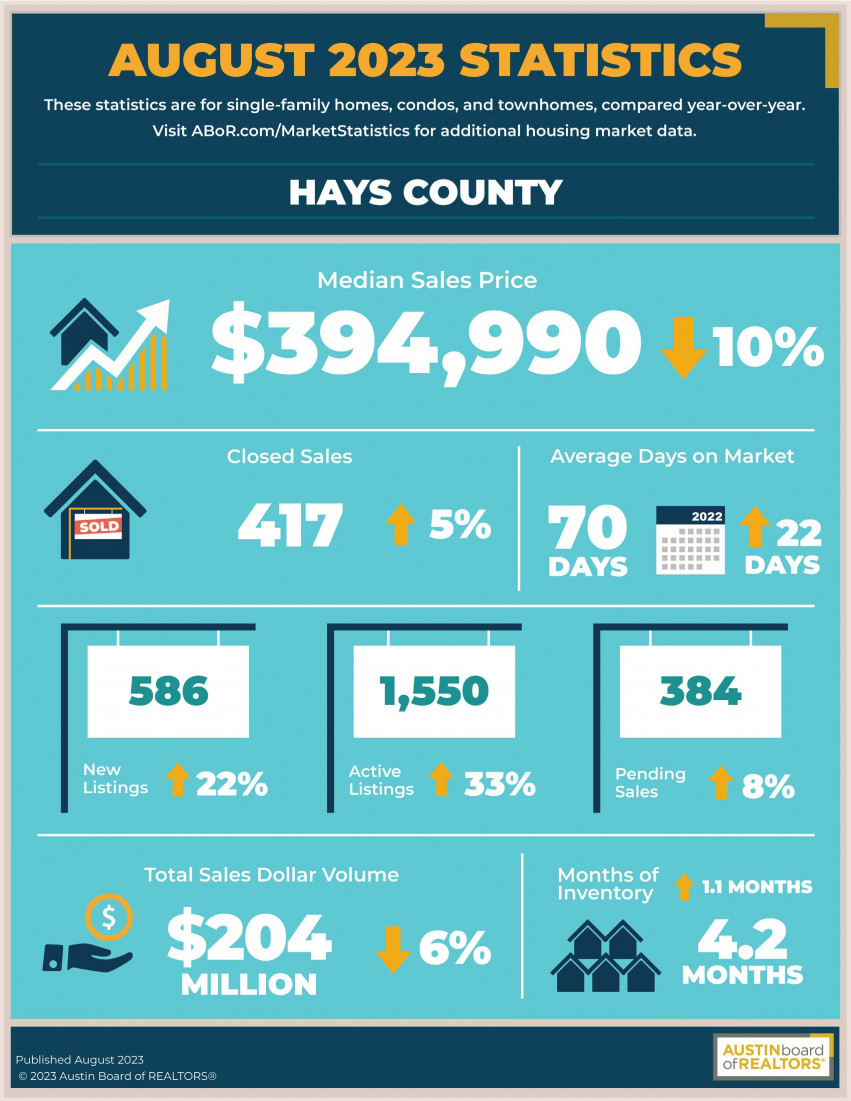 caldwell county
42 homes sold.
Median home price is $299,990.
New listings: 92; Active listings: 180; Pending sales: 45.
About 4.4 months' worth of homes available.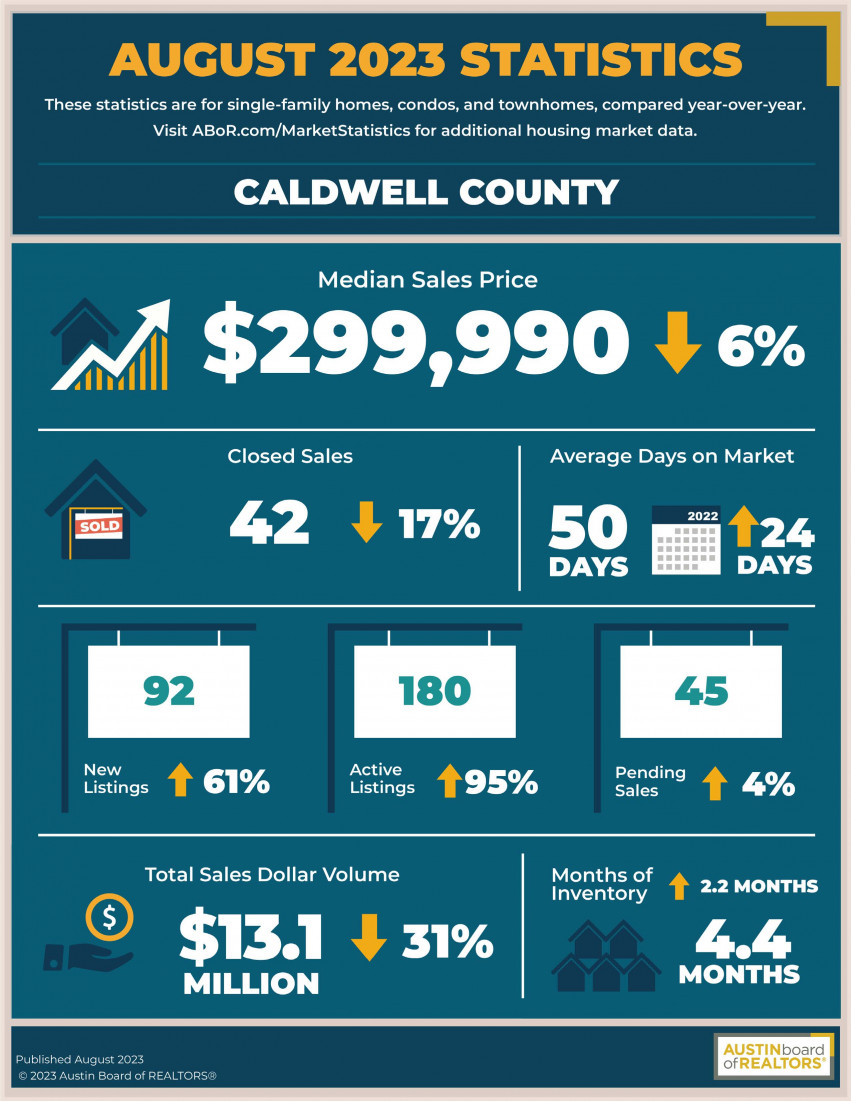 williamson county
971 homes sold.
Median home price is $435,516.
New listings: 1,241; Active listings: 2,867; Pending sales: 906.
About 3.2 months' worth of homes available.