Austin's Thanksgiving Dining: Skip the Cooking, Savor the Moments
Where to feast this thanksgiving?
Thanksgiving is a time for warmth, togetherness, and indulging in delicious feasts with family and friends. However, we recognize that not everyone has a place to gather and celebrate this cherished holiday. Whether you're far from loved ones or simply seeking a stress-free way to enjoy a scrumptious Thanksgiving meal, we've got you covered. In this guide, we'll take you on a journey through Austin's Thanksgiving dining options, ensuring that everyone can savor the flavors of the season, surrounded by good company and delectable dishes. Join us in discovering the best places to go for your Thanksgiving feast, because everyone deserves a seat at the table during this season of gratitude.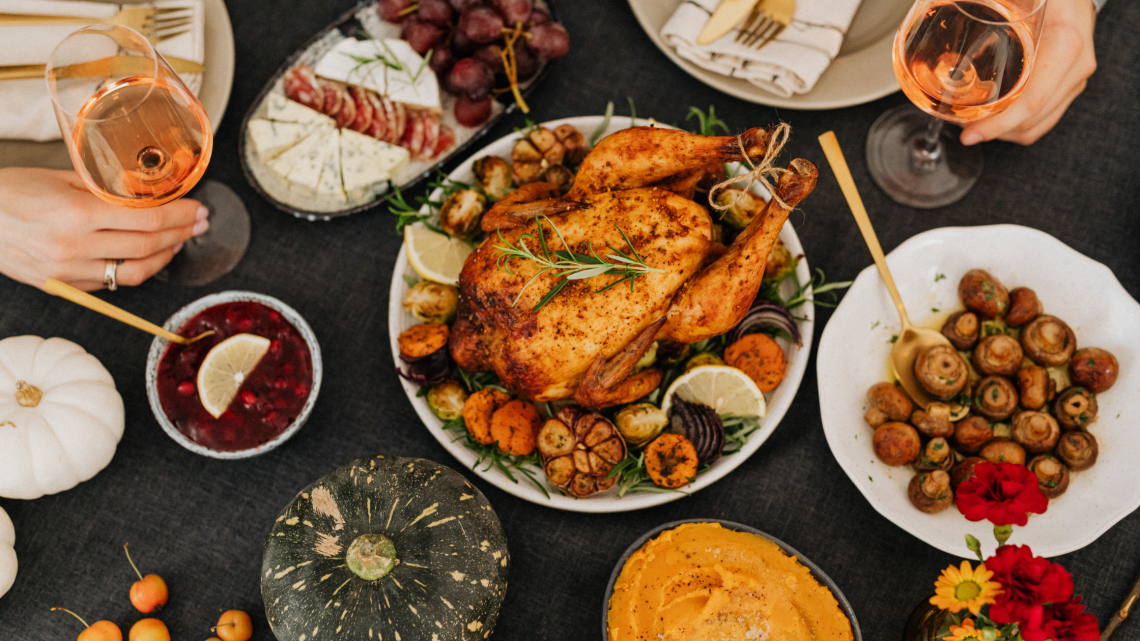 For Thanksgiving sweets and treats, visit the Abby Jane Bakeshop website to browse seasonal delights like pumpkin sourdough, Parker House Dinner Rolls, sourdough dressing, pumpkin cheesecake pie, and more!
B.D. Riley's Irish Pub at Mueller
Turkey Dinner all day, no reservations needed! Whether you're seeking a break from family festivities or simply craving a delicious Thanksgiving meal, join us on November 23rd. Enjoy a turkey dinner or choose from our featured menu while watching NFL football, with our kitchen open until 10pm (turkey available until it runs out), all wrapped in a spirit of gratitude and fun.
All Day, No Reservation Needed
Chef's Reina Famous Thanksgiving feast is back this year and includes: Turkey breast, stuffing, green bean casserole, sweet potato mash potatoes, gravy, house-made cranberry sauce, Brioche, and Coffee Quatro Leches Cake. Heating instructions are provided. Available: Nov 22-27 (closed on the 25th).
Chez Zee is an iconic Austin restaurant with a successful holiday meal service called Pies & Sides by Chez Zee. The restaurant likes to describe it as "Everything but the turkey." Their award-winning menu of gourmet side dishes, whole cakes, and pies is all handmade onsite in the Chez Zee bakery.
The Butcher Shop is now taking pre-orders for Thanksgiving! They'll be serving charcuterie boards, ready-to-cook Belle Vie turkeys, side dishes, and more.
Downtown Southern restaurant, Diner Bar, will be open on Thanksgiving Day, serving a family style, four-course prix fixe menu of Thanksgiving classics prepared with Southern twists. Reservations are available from 1-6pm on Thanksgiving Day, giving you plenty of time to head a block north to Sixth Street after dinner if the suggested wine pairings were just the start of your night.
Easy Tiger Bakeshop invites you to place your pre-order for Thanksgiving now through Nov. 21. They're offering their Grazing Board, Thanksgiving Stuffing Kit, Pull-Apart Rolls, Quiche, and Pecan and Pumpkin Pies.
Fresa's will be offering a special holiday menu of meals, sides, and a-la-carte desserts like homemade pies to-go with two prepared Thanksgiving dinners to choose from: the Signature Roasted Turkey Meal or the Roasted Turkey Breast Meal. Patrons can order online from either Fresa's locations or by phone at 512-915-0362. Order will be picked up Wednesday, Nov. 22 from the location you ordered from (South First or 360/Westlake).
Offering group meals that serve 6-8 people as well as a la carte items and desserts. [See their Thanksgiving menu here!](insert menu link) Available for pre-order here. All orders can be picked up between 11 am and 8 pm on November 22 and 22 at your nearest neighborhood Galaxy Cafe. Items are ready to reheat with instructions.
Goodstock (by Nolan Ryan) has delectable Thanksgiving offerings, including fully-cooked whole, smoked turkeys with traditional or Cajun-style seasoning and honey-glazed, spiral hams. These high-quality meats will be available for Thanksgiving pre-order alongside juicy and perfectly tender brisket, tenderloin roast, and rib roast, which will leave the whole family coming back for seconds.
For more than two decades, Hyde Park Bar & Grill has been a Thanksgiving tradition, serving up a classic feast. Anticipate a delightful menu featuring roast turkey breast, cornbread stuffing, giblet gravy, cranberry relish, and more. Stay tuned for this year's pricing and details, and remember, seating is on a first-come, first-served basis at our Hyde Park location, conveniently situated near 43rd and Duval.
Order your Family Thanksgiving Package (serves six adults) by November 20. All locations except San Marcos, San Antonio, Westlake, and University will be offering the Thanksgiving Package. The Thanksgiving package is $129.99, and you can order yours by calling your local, participating Kerbey Lane.
Lee's Meat Market is a Mom and mom-and-pop store with a variety of unique cuisine. Lucky for us, this holiday season a delicious fried turkey is on the menu for $110. They have tons of options you'll have to see to believe.
Lick is introducing their limited-time seasonal Hazel Pumpkin and Vegan Chocolate Chocolate Pies. Complete your Thanksgiving line-up with one (or both) of these delicious treats! Pies are available for local pickup from Monday, November 21st – Wednesday, November 23rd. Please select your preferred pick-up date at checkout.
Craving a turkey-centric feast but not limited to Thanksgiving Day? Luminaire at 8th and Congress has you covered with a special three-course menu available from the 23rd to the 25th during their regular hours of operation. Indulge in a $55 per person meal featuring a delectable turkey plate paired with smoked vegetables, chicory salad, and an irresistible olive oil tres leches cake. Don't forget to secure your reservation for this delightful dining experience.
Perry's Thanksgiving (pre-order) to-go menu features individual smoked turkey meals complete with soup or salad, entree, and sides for $49 per person, or family-style Thanksgiving for four for $149.
Poke-e-Jo's is closed Thanksgiving, but check out their holiday menu and order in advance for pickup. Poke-e-Jo's is famous for its smoked meats, and you can create your own package with all the fixins' here.
Order your holiday turkey, him, brisket, and pies from Schmidt Family BBQ here.
Local BBQ joint Smokey Mo's is selling smoked turkeys for $75 and a full feast for $195. Order yours ASAP – they always sell out!
Discover Stella San Jac, where culinary artistry meets Southern tradition with a vibrant twist. Immerse yourself in a lively ambiance while indulging in flavor-forward dishes and expertly crafted beverages. Experience the fiery essence of our city through live music and signature cocktails, including the exclusive Porthole Infuser if luck is on your side. Relax and unwind in an unmistakably Austin atmosphere, where every bite and sip is a celebration of taste and culture.
Offering whole smoked turkey breast for $79.99, ham for $85, or a whole brisket for $160.
Tiny Pies has all the flavors (Apple Cranberry, Cherry, Pumpkin, and Turtle Pecan) as well as Thanksgiving Pot Pies to make this Thanksgiving the most delicious one ever!
This holiday season, Tacodeli's signature mole to-go is back! Their mole is available for pre-order to be picked up before Thanksgiving. The mole pairs great with your turkey leftovers!
The TLC Thanksgiving Package feeds 8-10 people and includes: Honey-Sage Basted Turkey, Citrus-Vanilla Cranberry Sauce, Giblet Gravy, Andouille Cornbread Stuffing, Rosemary Garlic Mashed Potatoes, Country Style Green Beans, and Texas Pecan Pie. Pickup begins at noon on Wednesday, Nov 22nd, and you can
Violet Crown Wine Bar and Coffee Shop
Let The Violet Crown handle your Thanksgiving party preparations with their delectable Gourmet Thanksgiving To-Go Wine & Charcuterie Boards. Charcuterie boards start at $48, and $123 for a 3-pack of wine and charcuterie board. These party packs will be available for pick-up on Tuesday, November 21st, or Wednesday, November 22nd, between 2-6 PM. Order
Skip the kitchen and order a full spread of traditional Thanksgiving offerings from Walton's Fancy & Staple. Available a la carte or as a whole package, Walton's family feast serves 10 people and is comprised of Orange-Thyme Rubbed Airline Turkey Breast with Turkey Gravy, Horseradish Mashed Yukon Gold Potatoes, Rosemary, and more
Experience the vibrant culinary offerings of Chicago's Land & Sea Dept. (known for Longman & Eagle and Parson's Chicken & Fish) in this lushly adorned dining space and fourth-floor poolside dining deck shared by the Thompson and tommie hotels. You absolutely shouldn't pass up this opportunity to savor their exuberant, globally-inspired menu.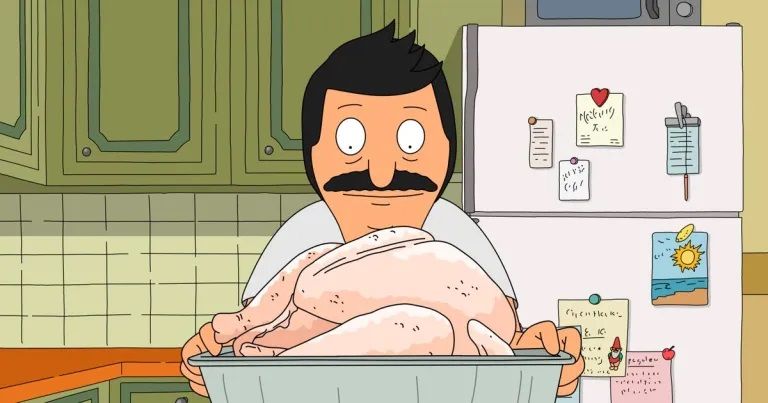 Need to sell during the holiday season?
Selling during the holiday can feel daunting, but we've done it before and we are here to help guide you.
Let's get you home for the holidays!
Let's Talk