Everyone Is Moving To Austin
Austin is consistently ranked among the fastest-growing cities, but we are experiencing growth like never before! Expansions in the Tech industry, the allure of no state income tax and cheaper housing than East & West coast cities is sending a surge of companies and people to relocate to Austin.
Elon Musk
Elon Musk may have kicked off this surge when he announced he was building Tesla's $1.1 Billion electric car manufacturing facility here in Travis County. The site was set to initially offer work to 5,000 people. But in a recent tweet Musk calls for more!
In addition to the Giga Factory, he is currently renovating a space in Pflugerville and has multiple job postings for his Boring Company as well.
While no formal plans or locations have been announced, SpaceX also appears to be considering an expansion to Austin. The aerospace company's job site recently listed job openings for engineering positions in Austin, and one posting said the company would be breaking ground on a state-of-the-art manufacturing facility in Austin.
Neuralink, Musk's neurotechnology company lists job postings for Austin, though it's not clear the company's exact plans. Over the summer, Musk also relocated his private foundation, the Musk Foundation, from California to Austin.
Musk has made a move to Texas but not yet disclosed if Austin is his home base.
More Celebrities Call Austin Home
Joe Rogan
MMA commentator, Comedian and Podcast Host, Joe Rogan made his move from California to Austin in June of 2020.
Check out pics of Joe's $14M dollar Lake Austin Home here
Jade Bird
The English singer-songwriter, Jade Bird recently claimed Austin home. She and her partner Luke Prosser are settling in nicely, she expressed in a recent Sun Radio interview that they are . . . "really kind of permanent residents now. We got a little doggie we adopted from Austin Pets Alive."
Why Austin?
"I've always wanted to live in America, and I wanted somewhere that was quite grounded," she said. "Austin just felt perfect for us." Bird says.
James Van Der Beek
Dawson's Creek Heartthrob, James Van Der Beek has settled down on 36 acres in the Texas hill country with his wife and five children and they are LOVING it! Follow his Instagram and you will see just how much they're enjoying their new Texas life!
20+ Companies Move their Headquarters to Austin
California, New York, Florida, Australia and more new comers are making their move to Austin. This list expands daily
Affordability & Growing Pains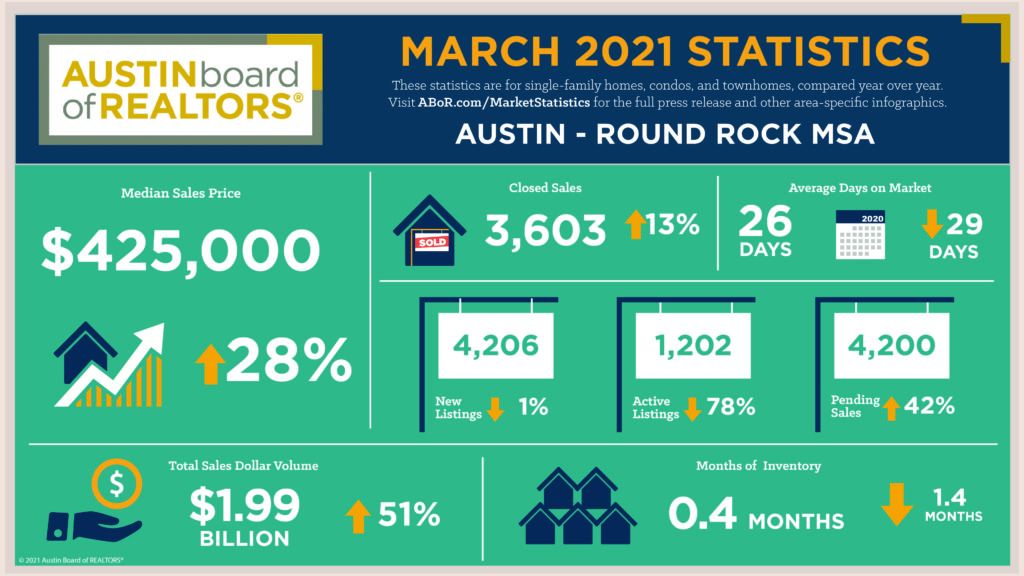 As Austin continues to grow and the city expands into a greater metropolitan area, investing in infrastructure we will continue to experience some growing pains.
The latest Central Texas Housing Report shows us the Median price for a home hit an all-time high of $425,000.
Rapid growth and low inventory isn't just impacting Austin, it's effecting cities across the nation.
Dr. Jim Gaines, chief economist at the Real Estate Research Center offers some perspective,
"Austin real estate is still a bargain by national standards. Compared to similarly competitive markets in cities like Denver and Atlanta, which are also experiencing rapid population and home price growth, Austin is coming from a stronger position in terms of affordability. There is a reason so many transplants, especially from the east and west coasts, are coming to Austin; they can buy more house for their money than what they could in the cities they are leaving behind."
Despite the restricted market, they are options out there and there is never a better time to have a REALTOR® on your side.
Average closing prices are 108% of list prices in Austin. Knowing how to navigate the nuances of an unprecedented market takes a local expert. Your trusted Berkshire agent is here to help create clarity and set clear feasible expectations in one of the most completive housing markets we've witnessed in years.