#GivingTuesday! happens every year the Tuesday after Thanksgiving. The movement began in 2012 and has expanded to over 150 countries.
Our team has put together a list of organizations near and dear to our hearts 💓 💓 💓 If you're looking to give somewhere this Tuesday, please consider any of these charitable organizations.

Austin Pets Alive
Your generous donations made today will be tripled! Now more than ever with the COVID-19 Pandemic, APA has seen more animals in need of rescue.
Austin Pets Alive! goes above and beyond your average animal shelter. They have lifesaving programs in place to rescue animals at the risk of euthanasia. They have saved over 60,000 lives since 2008.

Red Oak Hope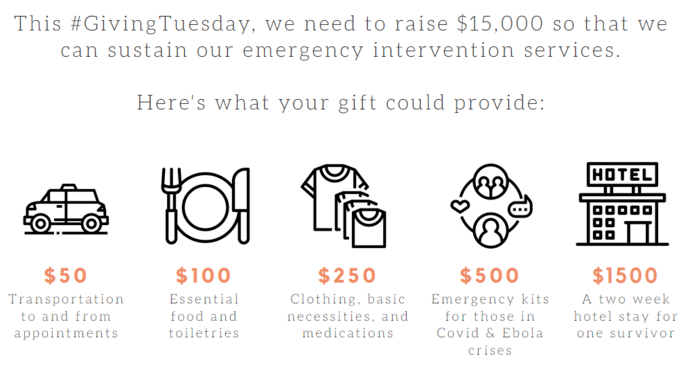 Every week, our team around the world receives calls from survivors in crisis desperately looking for help.

We respond by providing immediate intervention so that they can be safe and healthy to pursue long-term restoration. This #GivingTuesday, we need to raise $15,000 so that we can sustain our emergency intervention services.

Give Comfort
How to Help - Austin Utilities
The year for Giving Tuesday, City of Austin Utilities is inviting residents, businesses and organizations to give a "Gift of Comfort" by making a payment toward a loved one, friend or neighbor's utility bill.
"City of Austin Utilities customers often ask how they can help others in the community," said Elaine Veselka, vice president of customer account management. "Our Gift of Comfort program is the perfect opportunity to donate funds to assist with utility bill payments, during the holiday season or any time of the year."
To donate, all you need to have is the name and address of the recipient. You'll then need to download the Gift of Comfort payment form, fill out the required fields and deliver it along with payment to one of the City's payment centers.

SACKCLOTH & ASHES
For each blanket you purchase, Sackcloth & Ashes will DONATE FIVE to your local homeless shelter.

HAAM
Your individual donation is vital to supporting HAAM and its mission of keeping music in Austin alive and well. Every $100 donated to HAAM is turned into $700 in healthcare services.
HAAM has helped nearly 6,000 musicians access over $98 million in healthcare services since 2005.
These include routine dental work, doctor visits and prescriptions, psychiatric counseling sessions, eye exams, out-patient procedures, specialist referrals, hearing screenings and more.
Please consider donating today.
Make a Wish
Make-A-Wish serves a unique, and vital, role in helping strengthen and empower children battling critical illnesses. When you donate, you're giving children renewed strength to fight their illnesses, bringing families closer together and uniting entire communities.
If you have never read the story about the first Make a Wish kid, grab a tissue . . .
ALS
ALS is a progressive neurodegenerative disease and we need your help to find a cure. This Team is made up of people dedicated to educating the public about those who have reversed ALS and the protocols they and others have used to slow, stop and reverse the progression of ALS symptoms.
Community First!
Give the gift of HOME. Community First! Village is a master planned community that provides affordable, permanent housing and a supportive community for men and women coming out of chronic homelessness. A passion project our team has witnessed from the ground up, this ministry mission Alan Graham created a few years back has been bringing folks home to something they haven't known in years.
Here is a true testimony of what your donation can do for someone. Read the story of how Kent met Emily . . .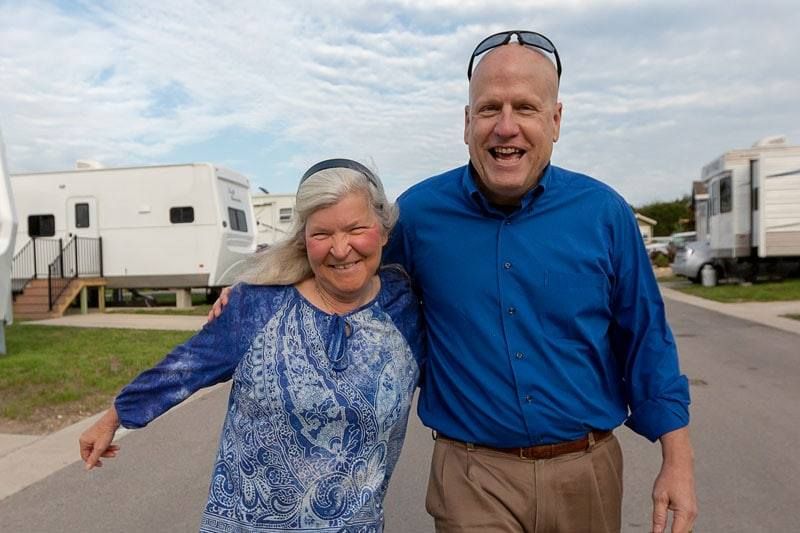 Emily and Kent, a friendship grew through a series of 45-second conversations held at the corner of Loop 360 and Bee Caves Road in Austin. Almost every day for several years...

Alzheimer's Association
Today you can make a huge impact in the fight to end Alzheimer's 💜 during their incredible Matching Gift Challenge.
Worldwide, 50+ million people are living with Alzheimer's and other dementia's. Alzheimer's disease is a degenerative brain disease and the most common form of dementia. Formed in 1980, the Alzheimer's Association is the leading voluntary health organization in Alzheimer's care, support and research.
There is currently no cure and there are no survivors of this disease.
THEIR VISION: A World Without Alzheimer's and All Other Dementia®
MSA Coaltion
Fundraise for the MSA Coalition this #GivingTuesday & Holiday Season.
What is MSA?
Multiple System Atrophy (MSA) is a rare neurodegenerative disorder that can cause a multitude of symptoms in any combination including impairments to balance, difficulty with movement, poor coordination, bladder dysfunction, sleep disturbances and poor blood pressure control.
The disease was first known as Shy-Drager Syndrome. Currently, it is believed that MSA is "sporadic," meaning that there are no established genetic or environmental factors that cause the disease. A few reports have described families with MSA, but this finding is probably very rare.
Learn More about MSA here

Volunteer
Volunteering is a great way to give back to your community while also making a difference. It gives you the opportunity to meet new people, as well as gain new skills while doing something for a good cause.
If you're not sure where to start, a quick Google search for local nonprofits can help you find an organization of interest. You can also use VolunteerMatch to find volunteer opportunities in your town. Maybe it's helping out at an animal shelter, visiting with the elderly or planting trees for restoration. Anything you choose is a start to helping out those in need in your community.

Swan Songs
Swan Songs is an Austin nonprofit that fulfills musical last wishes by organizing private concerts for individuals with a terminal illness or nearing the end of life. At no cost to the family, a favorite style of music or regional musician is brought directly to the home or care facility.
Austin Musician, Christine Albert created Swan Songs back in the 1990's. This wonderful program brings an immeasurable amount of comfort to those in their final chapter. Please consider making a donation this year.