How to Halloween in Austin
Halloween is upon us! It's time for our city to get spooky scary and there are a ton of festive events you don't want to miss! Everything from family friendly trick-or-treating to spooky costume contests, monster mash dance parties, and more. Have fun and be safe out there y'all!
Jester King Presents : BEETLEJUICE
FREE screening, open to the public. BEETLEJUICE, classic Halloween film, costume contests (people and pets) and more!
Where: Jester King Brewery - 13187 Fitzhugh Rd, Austin, TX 78736
When: Thursday, Oct. 31st | 6 to 10 pm
** Arrive by 7:30. Contest Judging begins at 8pm. Screening starts at 8:15pm**


Nightmare on 6th Street
The BELMONT Presents: The 5th Annual Nightmare on 6th Street.
The biggest Halloween party to hit Austin the past 4 years is back Friday October 31st at The Belmont featuring DJ Hella Yella & DJ Kay Cali & DJ Concept playing Hip-Hop, R&B , Afrobeat & Throwbacks! $500 Costume Contest!!!
Where: The Belmont - 305 W 6th St, Austin, TX 78701
When: Thursday, Oct. 31st | 9pm
GLO - Carson Creek Ranch
Carson Creek Ranch Presents Halloween with Ghostland Observatory, Fort Never, DJ Chicken George, and our host for the evening, Zeale
Laser light show + dance troupes throughout the audience + body painters + holographic spirits roaming the grounds. This will be the most epic Halloween party Austin has to offer.
Where: Carson Creek Ranch - 701 Dalton Ln, Austin, TX 78742
When: Thursday, Oct. 31st | 7PM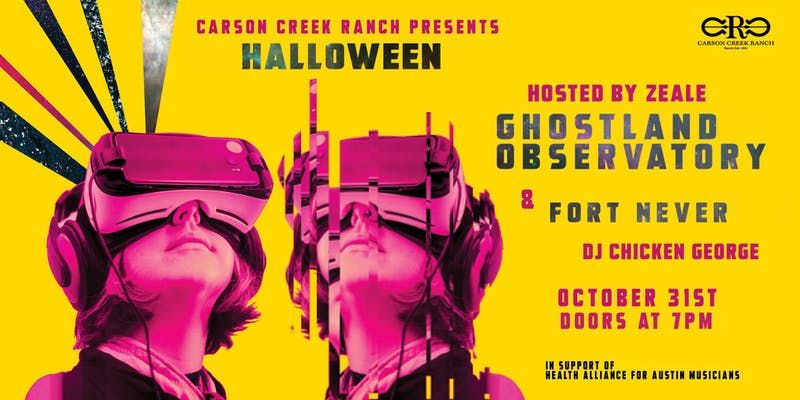 Dr. Plankenstein's Halloween Show
Dr. Plankenstein's 3rd Annual Halloween Horror Show hosted by Jeff Plankenhorn with an all star band! The full cast of spooky guests is below. This show sales out every year, so get your tickets soon!

Full List of Guests: Kevin Russell, Kimmie Rhodes, Eric Tessmer, The Texas KGB, Michael O'Connor, Jon Dee Graham, Kalu James), Akina Adderley, Jana Pochop, Jeff Hortillosa, Shawn Pander, Johnny Goudie, Barbara Nesbitt, Michael Fracasso + Seela
Where: One-2-One Bar | 1509 S Lamar Blvd, Ste 600, Austin, Texas 78704
When: Thursday, Oct. 31st | 8 to 10 PM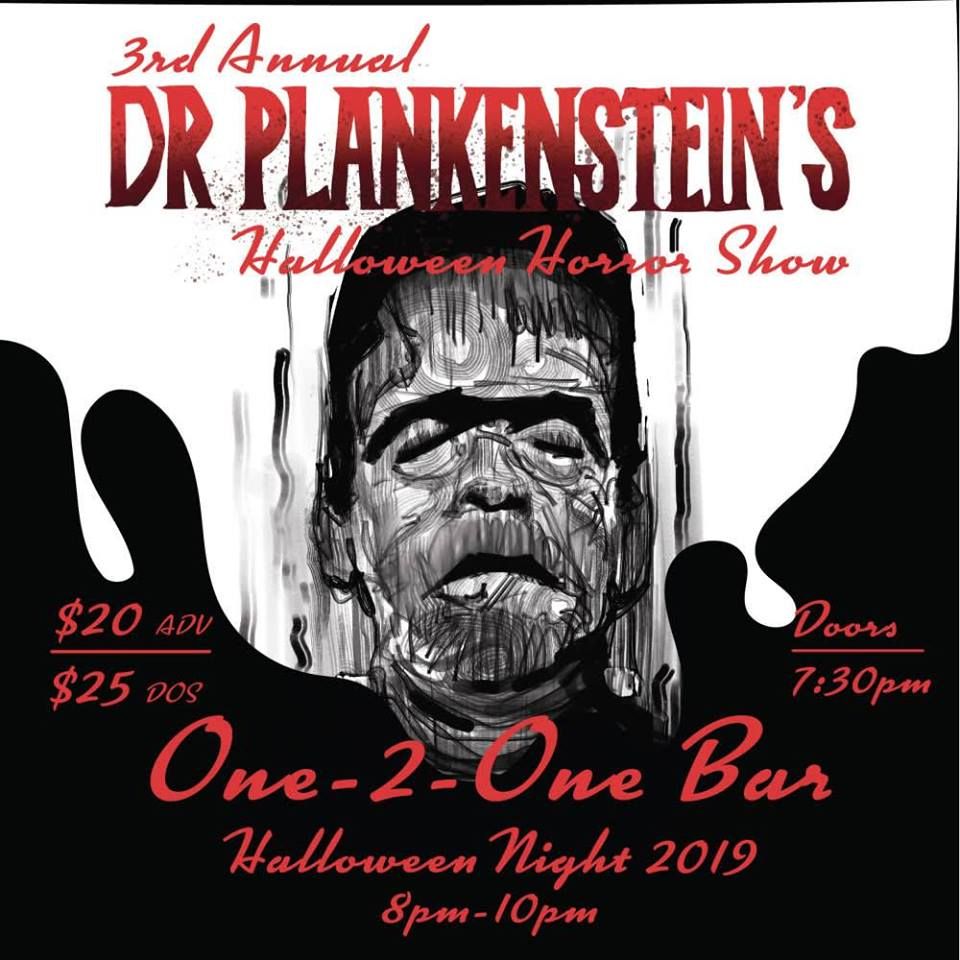 Trick or Treat on the Trail
Here's your chance to bring the whole family out and trick or treat through the haunted forest and be a part of the Monster Mash dance party in the gazebo. Be sure to snag some candy from their trick or treat stations throughout the park... the'll have over 10,000+ pieces!
PARKING - Available at Conley-Guerrero Senior Center, on Nile St., and the Rosewood Park, Pool and Rec Center. OR consider walking, riding a bike, taking a bus, or carpooling to the event.
Where: Boggy Creek Greenbelt - 1114 Nile St, Austin, TX 78702
When: Thursday, Oct. 31st | 6 to 8 PM
Vamps & Vixens Masquerade
Costume contest, DJ, Vampire stories, and special "drinkulas and bites" following the DRACULA performance.
6:30 PM Pre-show Entertainment Costume Contest | 7:30 PM DRACULA Performance | 9:30 PM Vamps & Vixens Masquerade
Where: ZACH Theatre - 202 S Lamar Blvd, Austin, TX 78704
When: Thursday, Oct. 31st | 6:30 PM