Home sales decreased 5.1% compared to September 2020
Susan Horton, 2021 ABOR President says the "Austin housing market remains strong and competitive."
Home sales declined 5.1%
Median sales price increased 28.5%
Sales dollar volume jumped 18.5% year over year
What's driving the demand? Job growth and diverse economy and it's not stopping. Tesla just announced their headquarters is firmly planting in Austin. This will be an influential hub for more job creation, innovation and more demand for inventory.
Susan Horton leaves us with a consistent conversation ABOR feels is crucial to our continued success . .
"Increasing housing inventory – and ensuring that it is attainable across all socioeconomic classes by strengthening and diversifying housing options – is crucial to the health and vibrancy of our community. Austin has the opportunity to find a path forward that will allow us to maintain the magnetism of our housing market while keeping our competitive advantage when it comes to cost of living and quality of life. Doing so will allow us to continue to attract job growth and capital investment in the region."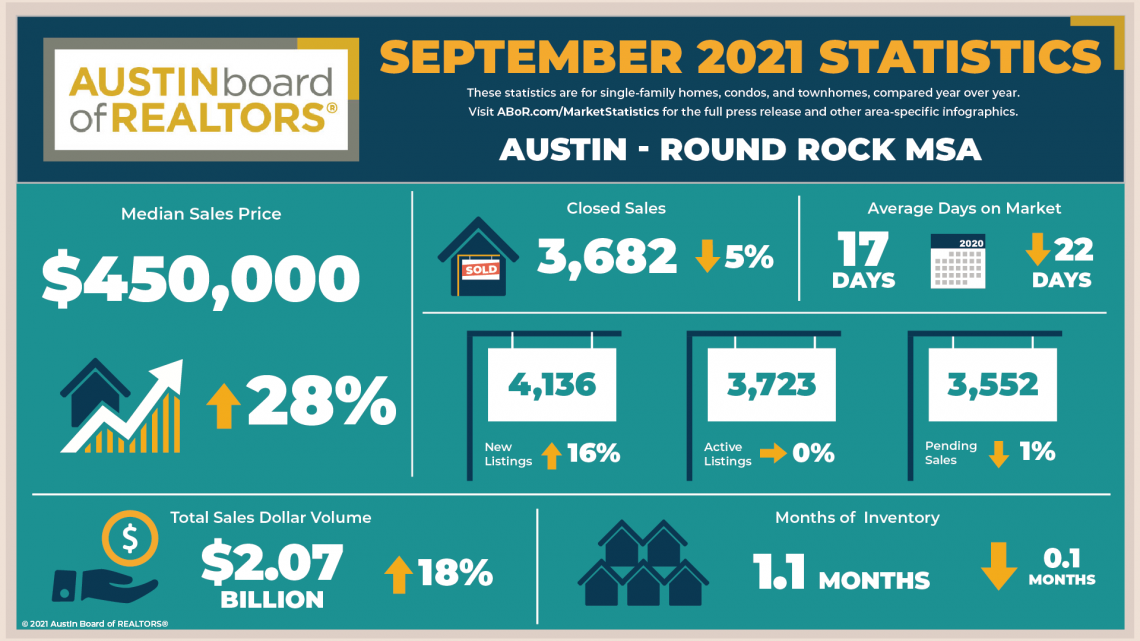 $450,000
Median Sales Price

1.1
Months of Supply

17
Average Days on Market

$274
Average Price per Square Foot