Record Breaking Sales in Austin
Austin Home Sales skyrocket as the median home price reached a record high of $465,000 for the month of May.
Affordable housing is a paramount priority as we face critically low levels of inventory and housing shortage. In addition, our lot and labor scarcity combined with increasing construction costs proves to be a real concern. Austin needs a strategic solution and the pressure is on our local leaders to create affordable options.
Austin leads the nation as one of the most competitive markets in the U.S. An influx of new residents and companies relocating here is driving our demand.
The Austin Board of Realtors® has been advocating for years to increase the local homestead exemption. Last week it passed unanimously and increased the local exemption from 10 to 20%.
Susan Horton, ABOR Director offers some insight,
"Our members understand the importance of educating all Central Texans across all housing budgets how to navigate the market because homeownership is the best way to create generational wealth. At the same time, the market can seem difficult to navigate to the average consumer, because it is fast paced, and transactions are becoming increasingly complex. This is why it is so important to work with a REALTOR® who understands the market and can help you find a home that fits your needs and your budget."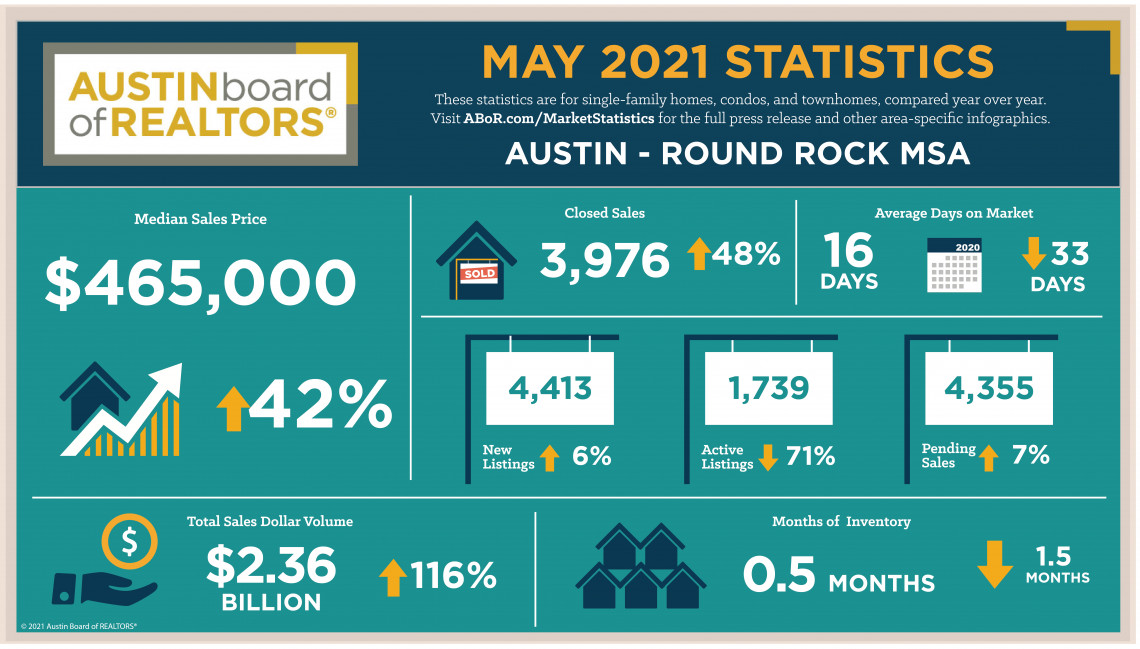 $592,337
Average Sales Price

0.5
Months of Supply

16
Average Days on Market

$280
Average Price per Square Foot